Today is Your Last Chance to Register for Ron LeGrand's Fast Track To Wealth Seminar!
Posted on January 23, 2015 by
Today is your LAST CHANCE to register for Ron LeGrand's Fast Track to Wealth Seminar in Tampa TOMORROW. Don't miss a rare opportunity to spend a full day with a true master real estate investor and trainer TOMORROW in Tampa. We still have a few seats available at our ridiculously low 2-for-1 special price. Play the video below to hear what Ron has to say about this event!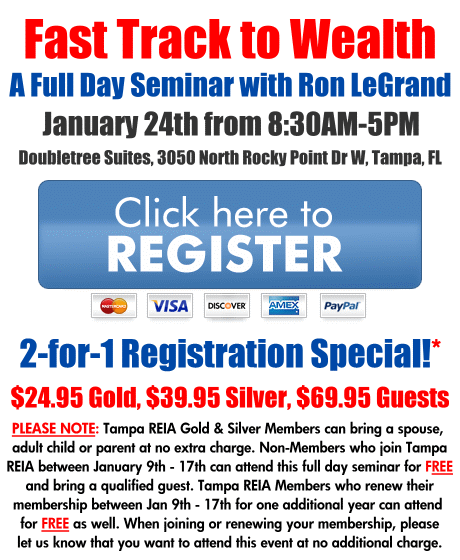 Click here for More Detailed Information About the Event!