Why MERS Cannot Be Legal Owner Of A Note
Posted on July 3, 2012 by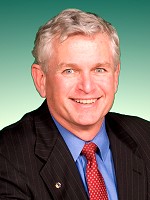 The Mortgage Electronic Registration System is just that—an electronic registration system. MERS came into being after the GSEs produced a white paper in 1993 stating the case for an electronic registration system to track mortgage assignments. It was officially launched in 1997.
From the point of view of the mortgage industry MERS made it possible to transfer mortgages or merge lender acquisitions efficiently without triggering local transfer taxes and other recording fees. It changes what has always been a public documentation process to a private one. The industry claims the MERS system allows the industry to have a central repository for mortgage assignment information in order to keep a more accurate picture of ownership.
Courts have not been unanimous about the legitimacy of MERS and many courts have ruled that MERS muddies the waters in the recorded chain of title and cheats counties out of much needed revenue. In fact, county recorders in several states have sued the MERS system for loss of documentation fees. On the other hand, the MERS website lists cases it has won in at least 22 states since the beginning of 2011. There is clearly a window of opportunity to fight MERS' legitimacy as an owner of record in many foreclosure cases.
One of the more comprehensive complaints against MERS was filed in February 2012 by Eric Schneiderman, attorney general of New York. Mr. Schneiderman maintains that MERS has committed fraud and acted deceptively in many respects:
It has bypassed legitimate registrars of mortgage documents thus avoiding more than $2 billion in documentation taxes and fees;
MERS is accused of being just a "shell company" with no economic interest in the mortgages being recorded;
MERS has over 20,000 member employees designated to execute millions of mortgage documents, and yet MERS has failed to adequately screen, train and monitor its employees as certifying officers;
MERS eliminated the ability of the public and individual homeowners to track the transfer of their mortgage documents or to be assured of proper chain of title and the MERS database contains many inaccuracies;
Banks have securitized and sold off millions of loans using the system with little scrutiny to assure accurate representation of quality and content of these securities;
Use of records from the MERS system led to wide-spread mishandling and fraud in filing of foreclosure cases using forged documentation and signatures on documents by people who are not actually officers of the owning lender;
MERS has initiated foreclosures even though it has no legal standing to do so;
In many cases assignments were not properly made—many were robosigned and were not legal;
Use of MERS has potentially clouded titles on millions of homes.
We are seeing litigation around the country listing similar arguments of fraud, mismanagement of important legal records, clouded titles, and lack of standing when MERS attempts to foreclose on behalf of a lender.
Agents, Attorneys, Mortgage Brokers and Investors—take a look at current and recently failed Short Sale and Loan Modification cases you have submitted and if the loan is in the MERS system, or the loan has been securitized, there is an alternative which may make it easier to negotiate a fair settlement with the lender. Some homeowners may be able to run forensic and securitization audits on the mortgage, note and foreclosure documentation. If irregularities are found a lawsuit may be filed on the homeowner's behalf which may lead to a judgment or a negotiated settlement favorable to the homeowner. This could be a great alternative for those times when other methods of foreclosure avoidance have not been successful.