The 8 Benefits of a Real Estate Transaction
Posted on November 3, 2012 by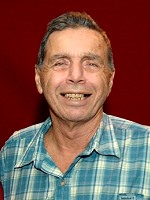 One of the best real estate investing teachers in the country is Pete Fortunato. What makes him so special? Pete knows how to creatively structure deals in ways that make impossible deals possible.
Before Pete became one of our primary teachers in 1999, Kim and I did all of our deals the same old way. We'd find a house, apply for a mortgage, close with an attorney and then either sell or rent the property. Bottom line: If we couldn't get a mortgage, we couldn't do the deal. We felt like we were buying a Model T Ford from Henry Ford. Mr. Ford used to tell his customers, "The Model T comes in whatever color you want – as long as you want black."
One of our biggest real estate investing ah-hah moments happened at our first Pete seminar. He flashed a diagram of a house up on the screen. The thing making this house different was that each room represented one of the eight transactional benefits of a real estate investing deal. The eight benefits are: Growth, Income, Amortization, Profits, Management, Security, Tax Benefits and Use.
Before seeing Pete's diagram, to us a property was just a big block of bricks and sticks. Looking at it through Pete's eyes changed how we fundamentally viewed a deal.
Let's look at an opportunity and see how you can use some of the benefits to make a deal work.
A seller wants to quickly sell his $100,000 house for $50,000. No repairs are needed. For tax reasons, you want to keep the property as a rental. The house will rent for $900 per month. Oh, and I forgot to mention that you hate dealing with tenants, you don't have the $50,000 purchase money and the banker won't lend you a dime.
Here's one way you can creatively structure this deal.
Your aunt continually complains about the bank only paying her 2% interest. She agrees to lend you $50,000 if you agree to secure the loan to the property as a first mortgage and pay her 4% interest for 20 years. You also agree to give her 25% of the net profit when you sell the house at some point in the future.
Next, you contact a property management company. They agree to manage your property for 10% of all rents collected.
OK, let's look at what you gave away. To get the purchase money, you gave away part of the monthly income, profit, growth and amortization. To get someone to deal with the tenants, you gave away the management and part of the monthly income.
Now let's look at what you get. You get the purchase money. Rents increase your net cash flow by $415 per month. Because most rental property offers great tax benefits due to depreciation and deductions, you get to keep more of the money you earn each year.
And here's the best part – your tenant pays for it all!
If you want to learn how to use these transactional benefits to construct win-win real estate deals, come join us at Tampa REIA on Thursday, November 8th where Pete Fortunato will be doing a presentation on creative deal structuring. Pete says "If You Can't Do It One Way, You Can Do It Another". Come join us and learn how from one of the best real estate investing minds in the country.

Bill & Kim Cook are a husband and wife real estate investing team. They live in Adairsville, Georgia and have been investing in real estate since 1995. They specialize in buying single-family homes, mobile homes and mobile home parks. They also run North Georgia REIA and teach folks how to successfully invest in real estate.