Author Archive
Posted on December 8, 2016 by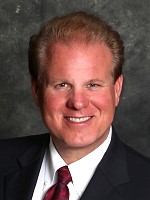 I want you to succeed in acquiring private money for your deals, which is why I have to tell you this: Over half of the money from my private lenders comes from their retirement accounts.
It's important to understand the flow of money and how it relates to your own success. If you don't understand how it works to invest retirement funds, you'll miss out on a lot of great opportunities, so I'm going to correct that here and now.
The next time you meet a new private lender who doesn't have any experience but has retirement money ready to go, you're going to go through a 14-step process to make a deal possible.
One quick note before we get to the plan: You don't need to tell your private lenders everything you're doing behind the scenes, because you don't want to confuse them. That's not because you have anything to hide, but rather because you want to put this process truly on automatic for your private lenders.  Read More→
Posted on September 8, 2014 by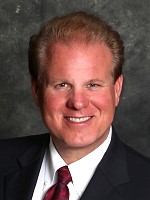 I've been known to say that "Coincidence is God's way of staying anonymous," and I feel like my life, and my career is proof of that! You may not know it, but I moonlight as a world famous composer. I started writing music at 17, and while I didn't put out my first album until 1997, it's always been a passion for me. Back in the day, my grand piano came all the way from Texas to North Carolina in the front of my 72 x 14 single wide—it never left my side.
Getting back to the world famous part, my big break came in a little known movie, an Alan Smithee Film, "Burn, Hollywood, Burn". While the show itself wasn't a favorite, my music was! Right after the movie came out, my family and I went on a vacation to California. I'll never forget my wife pulling me out of the shower one morning in Palm Springs to listen to my song playing on the radio! Today, my compositions are played in stations across 22 countries, and in spite of the 8% rating on Rotten Tomatoes, I still get royalties from my Hollywood days.
Music taught me to follow my passions. I knew that work should be something I could be passionate about, and when I stepped into buying and selling homes, that was exactly what I was able to do—live and work passionately. I like to think that some of my best moments, or "quantum leaps," come from my moments of greatest adversity. Maybe their power comes from the way they force the best out of you, and I look forward to the challenges – they always bring opportunities for something new! Read More→