Author Archive
To get ready for the next change in the market and the opportunities it will produce, you need to be constantly improving your portfolio. Your long-term strategy may not change, but how you achieve your goals will change if interest rates climb dramatically, or if the government changes the rules, distorting the market.
Improving and Safeguarding Your Profits By Upgrading Your Investments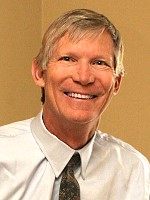 When I started investing, one of my early buys was a year old, nine-unit apartment building. It was my goal to get that building paid for and live happily-ever-after on the rents. Then I met the tenants.
What is your vision for your personal perfect real estate portfolio? Have you changed your idea of what you want to own? I surely did! I still drive by that nine-unit building, and every time I do I am thankful that I don't own it today.
As you learn more, you should improve your investment strategy. Markets change, your financial situation will change, opportunities change, and hopefully you get smarter. When you make smarter investments, you will make more money. Read More→