David Lindahl
Posted on October 24, 2013 by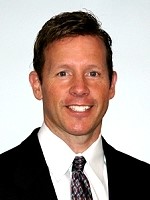 With more than 18 years of experience in Real Estate Investing, David Lindahl has rehabbed over 820 houses, and currently controls over 7,400 apartment units. Starting out as a struggling landscaper with no experience in construction, Dave accepted an opportunity to renovate a foreclosed house for a local bank during the wintertime when there was no landscaping to do in Boston.
The job was completed mostly with the advice of relatives and friends who knew how to do the work. After completing the first house, he did another and then (after getting over his initial fears) began to buy and hold small apartment buildings for himself.
To get the money for down payments (he originally used credit cards until they ran out!), Dave would rehab single-family houses to "flip" for chunks of money, so he could buy more apartment buildings.
Within the first 14 months, Dave's apartment buildings created a positive cash flow of more than $10,300 a month for him and his family and within three and one half years Dave became a multi-millionaire.
Dave then learned about the four phases of the Real Estate Market Cycle, what strategies to use in each cycle for maximum profit and the fact that at any given time there are 10 – 20 markets around the United States that are "Emerging."
Dave learned how to find these markets, and he created a system to buy in these markets. Quickly, Dave became much wealthier, much faster! He has done and does all of this without dealing with a single tenant! Now he is ready to tell you how you can do it too!
Today, Dave has earned millions of dollars renovating houses for resale. And, he controls over 7,400 apartment units with a monthly cash flow equaling what most people make in a year!
His easy to follow, step-by-step systems will teach you;
How to Create a $10,300 per Month Positive Cash Flow and Become a Multi-Millionaire in Five Years or Less!
How to Recognize Market Cycles and Use Them to Become Wealthy Fast!
How To Find Good Quality Management Companies to Manage Your Tenants so You Don't Have to!
The 5 Steps To Creating Wealth Through Real Estate Investing
How to Find Motivated Sellers of Apartment Buildings and Get Them to Call You!
How to Analyze an Apartment Building in 3 minutes or Less to Determine if It's a Deal!
The 6 Value Plays that You Should Look for in Every Deal—Finding Just One Can Make You a Fortune!
How to Explode Your Wealth Using 1031 Tax Free Exchanges!
Why There is Far Less Risk Owning Apartment Houses!
How to Refinance and Get Chunks of Cash—Tax Free!
Many Other Money Making Systems and Strategies that Dave has Successfully Developed!
Dave is the author of two #1 bestselling books, Emerging Real Estate Markets and Multi-Family Millions. His third book, through Donald Trump's organization, is entitled Commercial Real Estate Investing 101: How Small Investors Can Get Started and Make It Big.
Among other publications, David has been featured in Reader's Digest, Creative Real Estate Lifestyles, AOL and Kiplinger magazine.
Starting as a dead broke landscaper living in a 1-bedroom apartment, Dave Lindahl started buying and selling multi-unit properties in Brockton, MA to create a better life for himself.
With no Real Estate experience he created systems that allowed him to create enough monthly positive cash flow to retire with in 3 ½ years.
In addition to his expertise in Real Estate Investing, Dave offers a series of home-study materials and live events for investors.