Dustin Griffin
Posted on June 24, 2012 by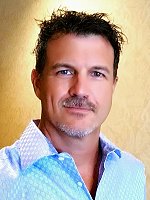 Dustin Griffin is husband to Christine Griffin and father of Savannah and Hudson Griffin. Dustin has been "Self-Unemployed" and proud of it since 1996 when he first began building dynamic, database driven websites and virtual back office systems for Realtors and real estate investors. In 1999, several of Dustin's successful real estate investor customers talked him into buying his first investment property and he has been doing it ever since.
Today, Dustin's website business, Super Smart Web Profits, has thousands of customers who use his virtual investing systems in all 50 states. His home buying company, One Hour Homebuyers buys houses in Tampa, FL and Atlanta, GA in an hour or less using creative purchase strategies such as subject-to and short sales. Dustin is also a coach and mentor and teaches classes and webinars on traditional marketing, Internet marketing, search engine optimization, blogging, social networking, subject-to, short sales and more.
Dustin is also the founding Executive Director of Atlanta Real Estate Investors Alliance (Atlanta REIA) and the new Tampa Real Estate Investors Alliance (Tampa REIA) whose purpose is to provide affordable, local real estate education as well as providing ongoing motivation, networking and community outreach programs for its members.
More About Dustin Griffin