Foster Algier
Posted on December 5, 2017 by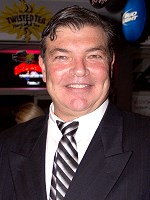 Foster Algier, the "Godfather of Wholesaling", is a real estate investment expert who specializes in wholesaling properties full-time. His chief accomplishments over his 25 years in the business include:
Founder of First Alliance Capital (FAC), the oldest wholesale company in central Florida with deals from Daytona to Tampa
Owner/Broker of Florida Real Estate Services
Graduate Real Estate Institute certification
Success team coach with Central Florida Real Estate Investors (CFRI)
Served on board of CFRI Association and Investment Resource Center
Not only does foster run FAC and a successful brokerage, he has been an active buyer at foreclosure and tax deed sales, done numerous "subject-to" deals, bought and sold on lease-options, has an active rental portfolio, and is the top Florida expert in how to buy probate real estate. He actively, day in and day out, works in the real estate market and runs a small, hands-on apprenticeship program to get investors off the ground in our business and on the path to success. In his free time, Foster donates his time helping his community and enjoys anything to do with sun, salt, and sand.
His knowledge, research, and continued education on ever-changing markets keep him in the top tier of the field.