Gregory Emmer
Posted on February 3, 2017 by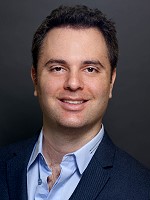 While Gregory Emmer joined EquityMax full time since 2008, he has been actively involved with the business since 2002, when he first obtained his Real Estate Sales Associate license.  Subsequently, he has obtained his Real Estate Broker and Mortgage Loan Originator licenses in Florida.  Since he started at EquityMax, Gregory has been a key contributor in generating new client relationships as well as nurturing existing client business. 
Most recently, he has been responsible for a company-wide technological overhaul, including implementing new mortgage software that services a growing portfolio of mortgage notes and automating a number of administrative procedures.  He has had an integral role in expanding the company's day-to-day operations to cover the entire state of Florida, facilitating new loan opportunities in major metropolitan areas such as Orlando, Tampa, and Jacksonville.  
Gregory holds a bachelor's degree from the Leonard N. Stern School of Business at New York University.