Lee Phillips
Posted on November 4, 2014 by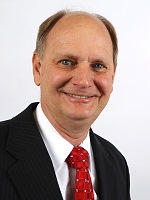 Attorney, Lee R. Phillips, will teach you how to reposition yourself in the law so that you can go out and make more money than you have ever thought possible. Yes, a good knowledge of the law will actually let you make more money. In today's lawsuit happy society, making it isn't enough. You also have to know how to protect your wealth, or someone will take it away from you. It might be your tenants, the IRS, the government regulations (like lead paint) or some greedy lawyer. Unless you are shielded, everything you have can be lost.
Lee is a counselor to the Supreme Court of the United States and an engaging speaker. He will walk you through how to make it and how to keep it using the tools of wealth. Nobody ever gets rich without an understanding of the tools that create wealth and protect it. Lee has used the tools of wealth and "done very well." His primary residence is on Siesta Key in the Blue Gulf of Mexico, but he grows fruit trees and a big vegetable garden in the Wasatch Mountains of Utah. Lee has many lives.
After getting a Bachelor of Science degree, Lee began his career as a geologist doing geophysical research. Then he returned to Brigham Young University (BYU) on a full scholarship to get a master's degree in analytical nuclear chemistry, during which time he created a company that made the first supercritical fluid chromatographs. At the same time Lee was concurrently pursuing his doctorate in law. BYU's Law School is one of the nation's top 25 law schools and its chemistry department is nationally ranked as well. Lee spent five years as both Assistant General Counsel and Associate Director of Research at BYU.
The path that led Lee to become a nationally recognized speaker on asset protection and money making techniques using the law is a spell binding story that leaves many damp eyes at an event presentation. He knows firsthand what he speaks about. Lee has spoken to thousands of audiences and has directly influenced over a million audience participants.