Marc Hrisko
Posted on August 3, 2012 by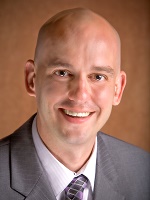 One of the youngest members ever to be inducted into the Real Estate Hall of Fame, Marc Hrisko has been labeled a "rising star" and one of America's most dynamic wealth and entrepreneur strategists.
A top speaker for Robert Kiyosaki's Rich Dad, Poor Dad national seminars and Dean Graziosi's The Insiders Edge Events, Marc Hrisko's speeches and wealth-building seminars have been enjoyed by thousands of entrepreneurs in virtually every major city in the United States. In his role as a business coach, Marc has been responsible for helping launch the careers of some of the nation's top entrepreneurs.
Prior to his professional speaking and executive coaching career, Marc served 10 proud years as a firefighter and medic. Marc's commitment to public service stems from his family's military legacy. Marc's father, a retired Navy Master Chief, is now an employee of Marc Hrisko International.
The Hrisko family's passion for service is also channeled through Marc Hrisko International's involvement in the Tidewater, Virginia, chapter of the Autism Society of America. Marc's strong support for autism research began when a fellow firefighter's child was diagnosed with autism.
Marc lives with his wife, Kym, their two sons and daughter, in Norfolk, Virginia.