Mike Barnes
Posted on July 24, 2012 by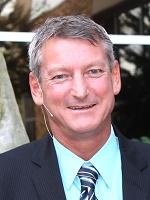 Mike Barnes, founder of SEO Alien, and co-founder of Mobile Ready Marketing has become recognized through his innovations in Social Media Optimization using Social Media. Mike has also been invited to speak nationally, sharing his knowledge and expertise on several subjects such as Search Engine Optimization, Social Media Marketing, Social Media Management and Mobile Marketing.
He is dedicated to help his customers reach the highest in optimization. With over 16 years of online marketing experience, Mike has the expertise and the sales knowledge to help his customers succeed.
Always taking advantage of the Internet marketing possibilities, Mike's sales career flourished when he became one of the top sales people in the USA for one of the most recognized car brands in the world. His online techniques helped him rise to the top. Today, Mike uses Mobile marketing in combination with Social Media such as Facebook, Twitter and many others.
Mike has trained in sales, motivation, and positive thinking. His professional sports career, sales achievements and passion have showed him how to be competitive in this ever-changing Internet world.