Robert Shemin
Posted on August 4, 2012 by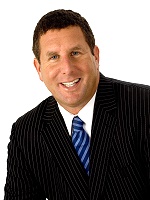 Wealth advisor for both CNN, and FOX News, New York times and Wall Street Journal bestselling author with 16 titles including his mega success "How Come that Idiot's Rich and I'm Not?" and "7 S.E.C.R.E.T.S of the Money Masters". Robert Shemin is one of the nation's most sought after real estate and financial market forecasters today.
Robert became a millionaire by the young age of 32, retiring from investing. Instead of keeping all of his wealth building strategies to himself, Robert decided to share his secrets and became an Internationally-respected Wealth Creation Expert.
Regularly sharing the podium with such financial luminaries as Donald Trump, Robert Kiyosaki, David Bach, Suze Orman and Tony Robbins, Shemin helped create The Learning Annex Wealth Expo and has consistently been voted the "#1 speaker" by crowds of over 50,000 people.
Robert has been interviewed and quoted on all topics of finance ranging from real estate to branding, negotiating, entrepreneurship and investment strategy in over 300 publications including the Wall Street Journal, Business Week, USA Today and TIME Magazine. He is a frequent guest on national, regional, and local television and radio programs such as National Public Radio (NPR) and CNBC's "The Big Idea" with Donny Deutsch.
Shemin has worked with high-net-worth individuals from Goldman Sachs, helped create numerous companies, and, as a full-time investor, been involved in over 1,000 real-estate transactions to date totaling nearly 100 million dollars.
Once considered "least likely to succeed," Robert overcame severe learning disabilities and seemingly insurmountable odds to become one of the most charismatic and sought after lecturers and motivational speakers in the country, helping thousands of hardworking Americans of all different backgrounds attain total financial freedom for life even though most of his protégés had no investment experience, no financial savvy, and zero money in the bank. He's taught tens of thousands of Americans the secrets to attracting, growing, and securing lasting wealth through his best-selling books and countless sold-out seminars held to standing-room-only crowds in cities across the United States.
Robert's accomplishments and awards include:
Doctor of Law and a Master of Business Administration from Emory University
New York Times bestselling author of 16 books
Created and currently manages a hedge fund – VOM Capital Partners
Has Created and managed several international Charities
Has helped start, create and consult dozens of companies.
He is the author of sixteen bestselling books including his New York Times' bestseller How Come that Idiot's Rich and I'm Not?, Secrets of A Millionaire Real Estate Investor, Successful Real Estate Investing—How to Avoid the 75 Most Costly Mistakes Every Investor Makes, Secrets of Buying and Selling Real Estate—Without Using Your Own Money, Secrets of a Millionaire Landlord, Unlimited Riches, 40 Days to Success in Real Estate Investing, and "7 S.E.C.R.E.T.S of the Money Masters". His latest book "Living the Significant Life", is scheduled for release later this year.
With a heart as big as his bank account, Shemin gives generously to numerous charitable endeavors such as the homeless, those in need of critical eye operations overseas, and at-risk teens and college-age youth in through the formation of a specialized school he helped found and successfully operates. As experienced as Shemin is at showing high-net-worth individuals how to get richer, his real love however is helping self-described "financial disasters" earn millions.