Creative Financing Training with Larry Harbolt
Posted on September 19, 2012 by
Hello everyone,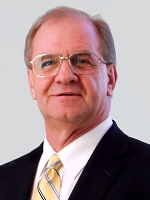 What did you think about the fantastic job Larry Harbolt did for us on at the Creative Financing Workshop on Saturday, September 15th? Was what he taught great information or what? Thank you so much Larry!
After the day was over, we went over to the beach at Whiskey Joe's where I heard many great reviews from those who attended. They not only thought that Larry gave us some really great information, but it was information almost nobody knew or had heard of before. He truly gave us all a deeper understanding of how master real estate investors negotiate and structure their deals and how we can too.
Today, after a few days of letting all the training sink in, I can see, even with the notes I took in class, that those of us who didn't get Larry's training system are going to have a hard time remembering all of the important details without having Larry to walk us through every step of the process. I know from experience, if we don't have the important details that are so essential to doing profitable, creative real estate deals, we won't take action and make the kind of money we all know is possible.
If you like the idea of buying houses without your own cash or credit and you like the information Larry shared on Saturday, I highly encourage you to take advantage of the generous offer he made our members and sign up for his home study course and boot camp where he puts all the necessary details in writing and teaches them to you live over a four day period. Larry has agreed to extend his offer until this Saturday and has even agreed to let those who need some time to pay for the 4 day boot camp in monthly payments.
I believe he has one of the best investing courses money can buy, In fact, I signed up for the home study course and boot camp myself and will be attending in Orlando on November 1st – 4th. I hope to see you there, so don't miss out getting this fantastic system!
If you want to be a more successful investor and learn all the secrets of creative real estate investing from the master, give us a call at 813-358-8050 and order Larry's system while his special offer to our members is still in effect.
Thanks!
Dustin