Beginner's Guide to NoteBuying with Donna Bauer on June 28, 2017
Posted on June 26, 2017 by
Wed, June 28th @ 7PM on GoToWebinar
A Beginner's Guide to Notebuying

The Fastest, Easiest & Safest Way To Make Huge Profits In Real Estate!

with

Donna Bauer

on June 28th
@ 7PM on GoToWebinar
No Charge to Attend for Members or Guests
Who Attend Online via GoToWebinar.com!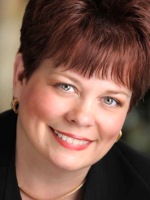 Please be sure to join us at the Beginning Investors Group Online on Wednesday, June 28th at 7:00PM ET with Donna Bauer who will be teaching our members and guests about the fastest, easiest and safest way to make huge profits in real estate using notes.
Donna Bauer, nationally known as The Original NoteBuyer®, is one of the nation's most recognized subject matter experts on Discounted Notes, Seller Financing, and Distressed Mortgages. For over two decades, Donna's exclusive strategies have produced stunning results regardless of economic conditions.
As thousands of successful investors have discovered, Donna's approach to real estate investing is brilliantly suited to today's unique market and the shift toward alternative forms of financing.
Whether you are a conservative investor or a risk taker, buying notes puts you in control of your real estate transactions and your personal wealth planning.
Donna will teach you how to:
Create quick cash and long term cash flow with 3 Basic Note Buying Strategies—WITHOUT your own cash or cred
Evaluate 4 critical areas before buying a note
Create an 'ultra safe' deal, even in a down market
Buy and sell properties WITHOUT ever needing a bank
And Much, Much More!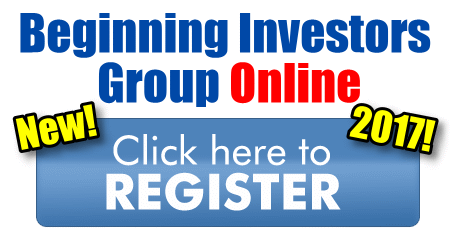 Donna began her note buying career over 25 years ago in search of a vehicle that would offer her financial security without sacrificing cherished time with her four children. Working from her dining room table, as she began closing discounted note deals across the country, she realized that she had found a gold mine! Now, with well over a thousand deals under her belt, her peers consider her to be the foremost subject matter expert on note buying, while her students acclaim her as being a gifted, inspiring mentor.
Join us on Wednesday June 28th and get this knowledge from Donna Bauer! We look forward to seeing you at this event!
TO ATTEND ONLINE: 7:00PM Start Time. To attend the Beginning Investors Group Online via your PC, smart phone or tablet, Register Here for the Meeting on GoToWebinar.com and you will be emailed login instructions for the event.
Once you get your Webinar Confirmation Email, you can login on about 5-10 minutes prior to the 7PM start time to reserve a spot using your PC, Mac, Tablet or Smart Phone. You can download the GoToWebinar App here on iTunes App Store or the Google Play Store.