Larry Harbolt is Giving a Beginner's Guide to Land Trusts at BIG Online on May 24, 2017
Posted on May 23, 2017 by
Wed, May 24th @ 7PM on GoToWebinar
Protecting Yourself &
Your Assets With Land Trustswith

Larry Harbolt

on May 24th
@ 7PM on GoToWebinar
No Charge to Attend for Members or Guests
Who RSVP Online via GoToWebinar.com!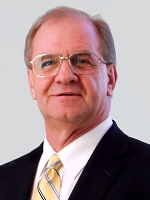 Please be sure to join us at the Beginning Investors Group Online on Wednesday, May 24th at 7:00PM ET with creative real estate expert, Larry Harbolt on how and why you should be using Land Trusts to purchase and control your real estate deals. Perhaps you've hear many, more seasoned investors talking about buying houses in trust but didn't know what they were talking about. Now is your chance to find out more about why Land Trusts are so important for your real estate business.
Register for BIG Online Now (No Charge) and Larry will teach you things like…
What is a Land Trust
Why you should be using a Land Trust for every property you purchase
Advantages of Using Land Trusts
Disadvantages of Land Trusts & what to do about it
How to create a Land Trust in minutes
And much more!
If you've been wanting to learn more about Land Trusts, Register for BIG Online Now and don't miss this rare opportunity for Larry to teach you how to add this powerful tool in your real estate investing tool box.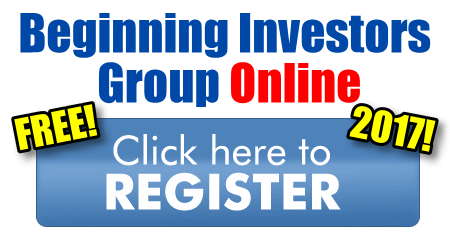 Larry Harbolt is the nation's leading creative Seller Financing expert as well as a popular national real estate speaker and teacher whose time-tested strategies and nuts and bolts teaching style has helped thousands of aspiring real estate entrepreneurs realize their dreams with little or no money and without the need for cred. Larry has been successful creatively buying and selling real estate for over 30 years and has written numerous popular articles and real estate courses.
TO ATTEND ONLINE: 7:00PM Start Time. To attend the Beginning Investors Group Online via your PC, smart phone or tablet, Register Here for the Meeting on GoToWebinar.com and you will be emailed login instructions for the event.
Once you get your Webinar Confirmation Email, you can login on about 5-10 minutes prior to the 7PM start time to reserve a spot using your PC, Mac, Tablet or Smart Phone. You can download the GoToWebinar App here on iTunes App Store or the Google Play Store.
About the Beginning Investors Group Online (BIG O)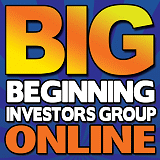 The Beginning Investors Group Online (The "Big O" or BIGO) is an new online educational group that currently meets on the 4th Wednesday for new investors who are just getting started in real estate investing as well as "new again" real estate investors who've taken a few years off and are looking to get back in the game.
Each month, we will be bringing in local and national real estate experts to teach new investors how to survive and thrive in our ever changing economy and real estate market. The entire purpose of this group is to help new investors get their first deal and help new again investors get their next deal.