Come See this Quadplex Rehab at Onsite Renovation Group on November 20, 2018
Posted on November 14, 2018 by
Tue, November 20th @ 1PM in Clearwater, FL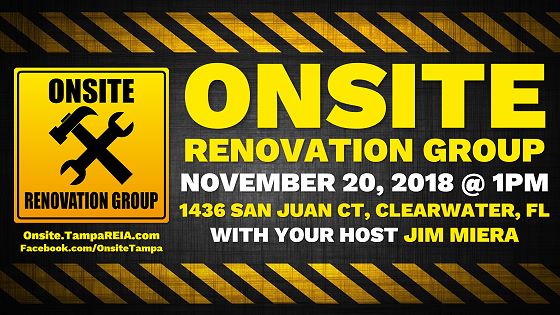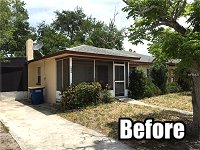 Please join us on Tuesday, November 20th at 1:00PM for the Tampa REIA Onsite Renovation Group (ORG) hosted by Jim Miera, to learn all about finding, funding, fixing, and flipping houses for big profits. This month's meeting will be held at 1436 San Juan Ct, Clearwater, FL.
For the first time ever in the Onsite Renovation Group series, we are featuring a unique 4-plex rehab which will offer an awesome array of knowledge & exciting insights into renovating quadplexes! The quad was built in 1948 and offers two 2BR/1 baths & two 1 BR/1Baths.
Let's discuss strategies and run the numbers! What is the exit plan… flip, hold or perhaps AirBnB? Don't miss this exciting opportunity of to learn about rehabbing quads!
We look forward to seeing everyone at this unique rehab case study on Tuesday, November 20th at 1PM. This rehab will be an exciting and powerful event to learn from! RSVP Now! and we will see you there!


Tampa REIA Members & Guests, Please RSVP on Meetup.com

The Tampa REIA Onsite Renovation Group is an exciting new educational and networking group that focuses on the acquisition, renovation and retail resale (fix & flip) or rental (buy & hold) of single or multi family residential homes in the Tampa Bay Area. The purpose of the group is to allow both new and experienced rehabbers and investors to meet, network, share knowledge and learn from each others successes and mistakes while getting "hands on" experience at real rehab properties.
The Onsite Renovation Group meets on the 3rd Tuesday of each month at 1:00PM at an active renovation site, build site or rental property which will vary from month to month and be announced prior to the meeting on the Tampa REIA Calendar.
Come join us to learn how to rehab houses for big profits the right way… you will be glad you did!