Get Back to Business and Making Deals Happen at Tampa REIA on September 14th
Posted on September 13, 2017 by
Thurs, September 14th at 6PM @ Vesado Office in Tampa
Tampa REIA – September 14th
Getting Back to Business & Doing Deals After the Hurricane
With Don DeRosa & David Minor
Special Location this Month Due to Irma
Everyone Welcome! No Cover Charge This Month!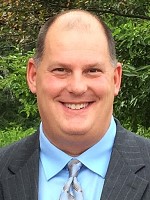 IMPORTANT UPDATE: The hurricane has passed and many of us are eager to get our lives and businesses back to normal. If you are ready, we are too!
Our Tampa REIA Meeting is still ON for Thursday, September the 14th at 6PM. However, the venue has changed since the Double Tree Suites Tampa Bay is closed until Friday due to Hurricane Irma.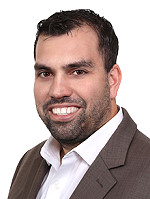 The SPECIAL LOCATION for the September Meeting is at David Minor's Vesado Office located at 2203 N Lois Ave, 12th Floor, Suite 1210, Tampa, FL 33607. There is plenty of parking in the garage or around the building.
We will also be broadcasting the meeting on Facebook Live Tampa REIA Facebook Page at 6:30PM. See more information below.
The agenda for this meeting has changed slightly too due to the hurricane… Don DeRosa will still be our guest speaker and will be talking about due diligence, but he will also be joined by David Minor.
Would you like to learn multiple ways to structure deals on hurricane damaged homes or any property you're considering buying?
Don and David are both active, full-time investors and are going to share their knowledge and ideas with you about how to get your real estate investment business back up and running after the storm and how to take it to the next level and beyond.
RSVP For This Meeting Now if you want to learn…
How to solve people's problems now that the hurricane has passed
Doing your due diligence on hurricane damaged homes or any home
Finding real comparables
Determining the As-Is Value on a storm damaged home
Determining the After-Repair Value (ARV)
How to inspect the property
Determining repair costs
Determining how much cash to offer the seller
Creative ways to structure deals other than all cash
How to get motivated sellers to contact you
All this and much more regarding the post Irma Tampa Bay real estate market…
This is our first meeting since the hurricane and we realize some of you still may be without power, might still out of town, or may be helping others with cleanup, etc. So, if you can't make it to attend this meeting in-person, we completely understand and have an alternative for you…
You Can Watch the Meeting on Facebook Live – If you want to learn this useful information and can't attend in-person, we will be broadcasting the meeting via Facebook Live on our Tampa REIA Facebook Page at http://Facebook.com/TampaREIA/ around 6:30 PM.
Please RSVP on Facebook – If you can attend in-person at the Vesado Office or on Facebook Live, please click the "RSVP on Facebook" button below and then click the "GOING" on Facebook. While you're on the page, you can even drop us a comment and let us know if you will be attending in-person or online or if you are "Interested" or aren't able to attend it at all.

Due Diligence Workshop – If you like what you hear at the meeting, Don will be doing a "How to Do Your Due Diligence Before You Buy" Workshop on Saturday, September 16th from 9:00AM to 5:00PM at David's Vesado Office and go into much greater detail on the information and topics covered at the meeting on Thursday.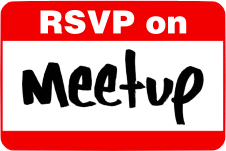 *Meeting Agenda
6:00 PM: Tampa REIA Meeting in Tampa
6:30 PM: Announcements, Introductions, Haves & Wants
7:30 PM: Feature Presentation with Don DeRosa & David Minor
9:30 PM: Late Night Networking (Location TBA at Meeting)
*Please Note: Meeting agenda is subject to change.