How Credit Repair Really Works at Tampa REIA on May 9th, 2013
Posted on May 1, 2013 by
Thurs, May 9th @ 6:00 PM – Doubletree Suites Tampa Bay
Tampa REIA Meeting on May 9th
How Credit Repair Really Works
with William Crowley (AKA "The Credit Man")
Members can attend at NO CHARGE and Guests for Only $10 at the Door.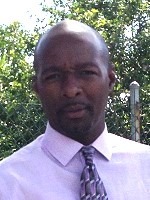 Come join us at Tampa REIA on Thursday, May 9th at 6:00PM at the Doubletree Suites Tampa Bay located at 3050 North Rocky Point Dr. West in Tampa, FL where long time credit restoration expert, William Crowley, will be our special guest speaker.
William is an honorably discharged Marine and the owner of Complete Care Financial Services which has specialized in providing Credit Restoration Assistance to real estate investors, agents and other real estate professionals and their clients since 1999.
After getting fed up with all the misinformation from the Credit Reporting Agencies and all the hype from so called "Credit Repair Companies", William created a powerful, yet simple, proven 4-Step Credit Restoration Formula that you can put to use immediately to start removing negative items from your credit reports or those of your clients.
During his presentation, William will teach how to use the Fair Credit Reporting Act to greatly benefit yourself and your customers by deleting negative entries off their credit report in as little as 30 days. Negatives such as bankruptcies, tax liens, student loans, late payments, collections, repossessions, foreclosures, charge offs and much, much more.
You will learn:
William's 4-Step Credit Restoration Formula
How to delete negatives off your credit report and dramatically increase your credit score for the cost of a postage stamp.
How to get tax liens, student loans, late payments, collections, repossessions, charge-offs and even foreclosures and bankruptcies removed from your credit reports due to the Credit Reporting Agencies' incompetence.
How to use a Cease and Desist Letter to stop harassing calls from Collection Agencies.
How to use the Fair Credit Reporting Act to your advantage.
How to settle accounts with Collection Agencies the right way.
Any much, much more about Credit Restoration…
Come out and join us on May 9th and hear this great news!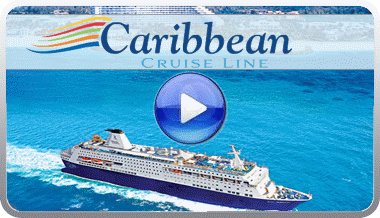 WIN A CRUISE: All participants who attend the Tampa REIA Meeting will entered into a drawing for a chance to win a *Complimentary 2 Day Cruise to the Bahamas with Caribbean Cruise Line! *You must be present at the meeting to win. The 2 day Cruise does not include port fees, transportation and taxes.
Late Night Networking at Whiskey Joe's Bar & Grill

After the conclusion of the Tampa REIA Main Meeting (after 9PM), we will be reconvening at Whiskey Joe's Bar & Grill located at 7720 West Courtney Campbell Causeway in Tampa for the "Meeting after the Meeting". Come eat, drink, network and have fun with us as hang out late into the night on Tampa Bay!