How to Recession Proof Your Real Estate Investing Business with Lee Kearney at Tampa REIA Online
Posted on April 8, 2020 by
Thurs, April 9th at 6PM Online Webinar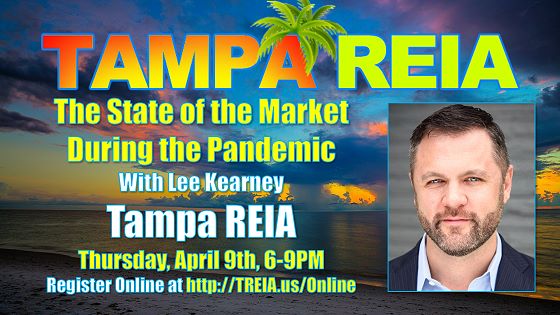 How to Recession Proof Your Real Estate Investing Business
with Lee Kearney
Tampa REIA Members & Guests Can Attend at NO CHARGE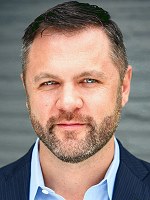 Please come out and join us on Thursday, April 9th from 6PM to 9PM at the Tampa REIA Monthly Meeting Online via Zoom Webinar with Lee Kearney who will be discussing the state of the market during the pandemic and beyond and the devastating affects of COVID19 on the economy.
Lee says "This virus is no joke and has affected my health, my personal life and my businesses." Join us to hear Lee's unique perspective on this potentially deadly virus that is sweeping the planet and dramatically affecting our daily lives and real estate investments.
Lee Kearney is one of the nation's most active real estate investors buying and selling over $500,000,000 in real estate assets since 2004 . During the last market cycle, he made and lost his first million dollars in a span of 1 year. Since then, he's built a fortune. Over the last 4 years, Lee saw the writing on the wall of another economic correction. He's been preparing. Now it's here…
At Tampa REIA Online, Lee will share how to build a fortress around your business to not just survive – but thrive in the new economy and pandemic. If you're just starting out, or you're an active, full time real estate investor – Lee will share what he's doing right now to pivot and prosper.
At the online meeting, you'll discover:
What today's market means to real estate investors
How to position yourself for maximum opportunities when the time comes.
How the government stimulus programs mean for real estate investors.
Where you should be focusing your time to limit risk and increase profits.
What new, part-time, and full time investors need to focus on to prosper in this market cycle.
Fortunes will be made in the next 12 – 36 months. This is prime opportunity to set yourself up for the next real estate gold rush. RSVP FOR THE WEBINAR NOW and join Lee and the rest of us at Tampa REIA Online. We look forward to seeing you online!
TAMPA REIA Members & Non-Members Can Attend the Online Meeting at NO CHARGE this Month!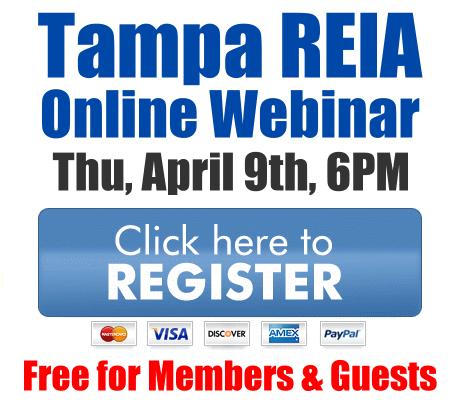 Lee Kearney is one of the nation's most active and successful single-family real estate investors, buying and selling over $500,000,000 in real estate assets since 2004.
Lee has been on the front lines of flipping homes, and his passion and expertise come into play as he educates and inspires real estate investors at all levels—helping them to reach their goals, just like he did.
*Meeting Agenda
6:00 PM: Meeting Before the Meeting with Don DeRosa 
7:00 PM: Tampa REIA Main Meeting
7:00 PM: Announcements, Introductions, Haves & Wants
7:30 PM: Feature Presentation with Lee Kearney 
*Please Note: Meeting agenda is subject to change.
Thursday,April 9th at 6:00 PM Online Webinar
Meeting Before the Meeting
The High Tech Home Buyers Creative Deal Makers Subgroup
How to Navigate Through the Covid19 Pandemic & What to Expect in Coming Months
with

Don DeRosa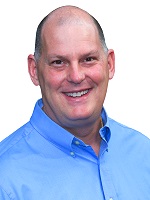 Join Don DeRosa at 6PM SHARP at our Meeting-Before-the-Meeting Online that we like to call the High Tech Home Buying Creative Deal Structuring Subgroup one hour BEFORE the Tampa REIA Main Monthly Event.
This month… the big question on everyone's mind right now is WTF?!?! No, not "Wow That's Fantastic!" What does all of this quarantine stuff really mean and how is it going to affect the real estate market going forward? Who will be able to buy? What will we be able to buy? When will we be able to buy? Where will we be able to buy and most importantly, HOW?
Well I can answer that in two words… OWNER FINANCE. Owner finance will be the go to buying method in my opinion in the foreseeable future. If you want to thrive in the coming market instead of just limping by then you will undoubtedly need to learn how to buy Real Estate creatively through techniques such as Subject To, Wrap Around Mortgages and Leasing with Options to buy. These will be the most important techniques that you can learn going forward.
At the Meeting-Before-the-Meeting I will discuss the WHO, WHAT, WHEN and HOW we will need to be buying in the coming months.
We will discuss how to buy and how to sell creatively to open up the opportunities without having tons of cash to do it.. We will discuss how to buy using other peoples money and them how to turn around and sell it without traditional financing and how you can make even more money than you thought possible. Join me as we talk about SUBJECT TO, WRAP AROUND MORTGAGES and LEASE OPTIONS. Don't miss it.
Join us at the Meeting-Before-the-Meeting Online where Don will teach you about different real estate investing purchase and sale strategies to put more money in your pocket as as well as state-of-the-art tools and techniques you'll use to evaluate deals and figure out how to make them work. You'll learn to work less and earn more so you can spend more time where you want, when you want and with whom you want.
TAMPA REIA Members & Non-Members Can Attend the Online Meeting at NO CHARGE this Month!