Learn About Buying Pretty Houses Subject-To at PPG Coaching
Posted on May 26, 2020 by
Wed, May 27th at 6:30PM-10PM Online
Property Protégé Group
Group Coaching for Real Estate Investors
Buying Houses Subject-To
How to Buy Pretty Houses Without Using Your Own Cash or Cred!
with

Don DeRosa

,

Dustin Griffin

& Special Guest,

Jonathan Rexford
Wed, May 27th from 6:30PM-10PM
Would You Like to Learn How to Invest in Real Estate with a Team of Like Minded Investors on a Weekly Basis?
Are you wanting to learn how to invest in real estate but don't know where to begin, how to really crank things up or don't want to do it alone?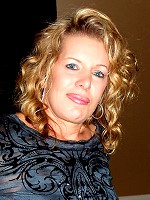 If so, please join us Wednesday, May 27th at 6:30PM at the Property Protege Group (PPG) hosted by Don DeRosa online via Zoom Webinar at AREIA.us/PPGOnline. If you are not a member of PPG, use coupon code: PPGPass.
Even though this is a private, coaching group for PPG Members Only, EVERYONE IS WELCOME TO ATTEND TONIGHT'S MEETING AT NO CHARGE, but please be sure to login on time.


At the May 27th Online Meeting, Don will be discussiong "Buying Houses Subject-To" and answering your subject-to related questions with Dustin Griffin and Jonathan Rexford of the popular Facebook Group "Subject "To" Real Estate Investing".

The Property Protege Group (PPG) is a private coaching group led by Don DeRosa and Chrissy Griffin that meets live and in-person Atlanta and Tampa Bay area (when we can) or Live on Zoom Webinar or Facebook Live for PPG Members. The first part of the meeting is educational and the second part is where we evaluate your opportunities and decide if they are a deal or not.
If you are interested in becoming a better, more profitable investor, those of us in PPG are here to help! PPG was created for new investors or existing investors who want to take their investing to the next level and beyond with the help of others! Come check us out!