Learn About Networking – Your Not So Secret Weapon – at Marketing Madness
Posted on September 22, 2020 by
Thu, September 24th @ 7PM – ONLINE WEBINAR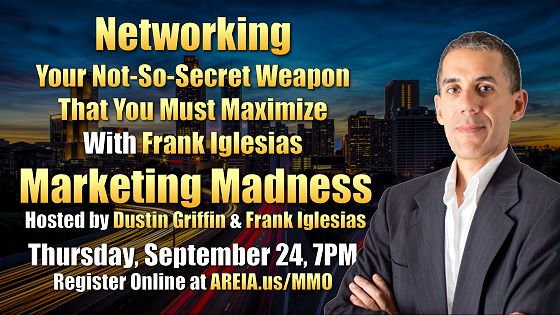 Networking
Your Not So Secret Weapon That You Must Maximize!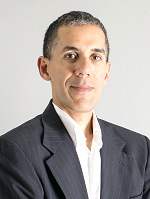 Join us at the Marketing Madness Event on Thursday, September 24th at 7PM ET ONLINE via Zoom Webinar with Frank Iglesias who will be discussing "Networking – Your Not So Secret Weapon That You Must Maximize" to reach buyers, sellers, funders, partners and anyone else you need on your dream team.
Networking, simple right? Everyone knows how to talk to people right? Nothing could be further from the truth. Reality is we go to school for 13 years to get a high school degree and maybe another 4-10 to get one or numerous college degrees and still may not know how to network effectively. Yet networking is one of the most powerful tools at your fingertips every single day.
Yet, very few people know how to use it, much less use it effectively. This presentation is to talk about people and how networking with others effectively. This all too often unused form of marketing has the ability to change the impact your business can make every day.
Frank will discuss…
It's all about the relationship
Stop asking for so much stuff all the time! Give instead!
Why referrals stink and introductions are great
Why taking someone out to lunch is the worst thing you could offer them.
Thinking long term in every deal conversation you have
Answers to your questions and a whole lot more!
You do not want to miss this session! Everyone talks about the house needs this much work and the ARV and the MAO, blah, blah, blah. Yet that only counts for no more than 20% of what matters in every transaction. 80%+ is about the people, the people, the people and if you know how to network, you can get a lot of people on your side. Isn't that what you want?
Register Now and join us on the webinar and we'll discuss how to do all of this and more!
Atlanta REIA, Tampa REIA, Chattanooga REIA & Savannah REIA Members can currently Register for the Webinar at for $5. Not-Yet-Members can Register for the Webinar for $25 or Join Atlanta REIA for Only $100/year!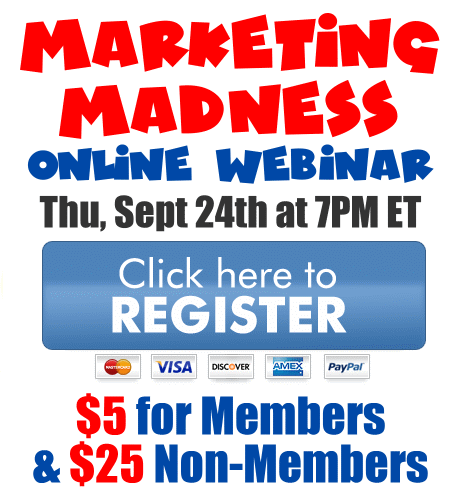 Marketing Madness is hosted by Dustin Griffin & Frank Iglesias who will be bringing in local and national real estate experts and marketers each month to teach investors how to consistently market for deals in order to survive and thrive in our ever changing economy and real estate market. The entire purpose of the group is to teach investors how to be Marketers, aka "Lead Generating Machines", so they can have an unlimited source of leads and potential income.