Learn How to ACT On or REACT To Any Deal at Tampa REIA on July 13, 2017
Posted on June 29, 2017 by
Thurs, July 13th at 6PM @ Doubletree Suites Tampa Bay
Tampa REIA – July 13th
at the

Doubletree Suites Tampa Bay
Eliminate Your Competition By Putting Together Deals No One Else Can!
Learn to ACT On or REACT To Any Deal
With Special Guests,
Jon & Stephanie Iannotti
Tampa REIA Members Can Attend for no charge.
Guests Can RSVP Online Now for $15 or Pay $20 at the Door.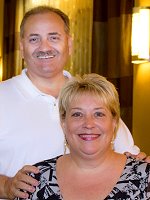 We are excited to announce that Jon & Stephanie Iannotti will be our special guest trainers this month at Tampa REIA on Thursday, July 13th at 6:00 PM at the 3050 North Rocky Point Dr West in Tampa, FL. Jon & Steph will be teaching us about how his CATS can help YOU do more deals by giving you the tools needed to structure profitable transactions that others would normally pass on.
CATS?!?!… No, we are not referring to his kitty cats… Jon and his wife Stephanie have created a real estate system they call CATS (Complete Agreeable Terms System). The CATS system is currently helping ordinary, everyday investors become extraordinary investors by giving them the tools they need to do deals that 99% of other investors don't even realize are deals. Deals that are upside down. Deals where the seller wants full price and all cash. Deals where the seller is behind on payments. All types of deals you might normally throw in the trash.
Knowledge is the key and what you don't know about how to structure creative transactions can definitely hurt your wallet. Imagine knowing how to take a lead most other investors would toss away and turn it into a profitable deal that could make you thousands in a very, very short period of time!
During his 90 minute presentation, Jon will teach you how to..
Make money without using your own cred, money or contractors
Turn a dud of a deal into a profitable deal
What to do when a seller wants full retail and all cash
Profit from houses that are upside down
Do as many deals per month as you desire
Make a minimum of $10,000 per deal
Get the benefits of ownership without actually owning the house
Put your entire business on "Cruise Control"
All this and answers to your questions and more!
Jon and his wife Stephanie have over 30 years combined Real Estate investing and teaching experience. They have over 3000 creative deals under their belt and are considered some of the best in the industry.
Jon and Stephanie created ACT (Agreeable Contract Terms System) for when the seller says "Yes" to terms. They created REACT (Reverse Engineered Agreeable Contract Terms) when the seller says "No" to terms and wants full retail value and all cash.
They have now combined these two systems into CATS (the Complete Agreeable Terms System) to have best of both worlds. Now they can make offers that have a high likelihood of being accepted on any of the leads that come across their desk and you can too!
Come spend 90 minutes with Jon & Stephanie at the Tampa REIA Meeting on Thursday, July 13th at 6:00 PM where they will explain how to turn seemingly dead property leads into profitable deals. You certainly will not want to miss out on this career changing information! We look forward to seeing you at the meeting!


Tampa REIA Members Please RSVP on Meetup.com

As always, Tampa REIA Members can attend the event at no charge and Non-Members can Register Online for $15 or pay $20.00 at the door. Be sure to bring your business cards and flyers and join us for an evening of real estate deals, vendors, networking, education and fun! See you there!
*Meeting Agenda
6:00 PM: Tampa REIA Meeting in Tampa
6:15 PM: Announcements, Introductions, Haves & Wants
7:30 PM: Feature Presentation with Jon & Stephanie Iannotti
9:30 PM: Late Night Networking at Bahama Breeze
*Please Note: Meeting agenda is subject to change.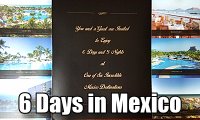 WIN A VIP EXPERIENCE JUST FOR YOU: All participants who attend the Tampa REIA Meeting will entered into a drawing for a chance to win a *Complimentary 6 Day, 5 Night Stay for You and a Guest at One of 6 Incredible Mexico Destinations! *You must be present at the meeting to win. Giveaway does not include dining, transportation, transfers, taxes, upgrades, etc.
9:30PM: Late Night Networking at Bahama Breeze
Late Nite Networking at Bahama Breeze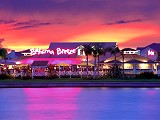 After the conclusion of the Tampa REIA Main Meeting (around 9:30PM), we will be reconvening at Bahama Breeze located at 3045 N Rocky Point Dr E in Tampa for the "Meeting after the Meeting" with Tampa REIA Crew. Come eat, drink, network and have fun with us as hang out late into the night on Tampa Bay!