Learn How to Buy Houses in Probate at Tampa REIA on November 10, 2016
Posted on November 1, 2016 by
Thurs, November 10th at 6PM @ Doubletree Suites Tampa Bay
Tampa REIA – November 10th
at the

Doubletree Suites Tampa Bay
Learn The Secrets of Buying Deeply Discounted Real Estate with Probate!
Tampa REIA Members Can Attend for NO CHARGE.
Guests Can RSVP Online Now for $15 or Pay $20 at the Door.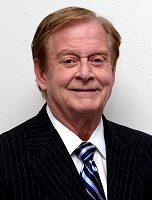 A rare exciting opportunity is coming your way on Thursday, November 10th at 6PM at the Tampa REIA Main Meeting at the Doubletree Suites Tampa Bay located at 3050 North Rocky Point Dr West in Tampa, FL where our special guest speaker will be "Mr Probate" Jim Banks. Jim will be showing us how to tap into a massive amount of available properties that we can purchase for up to 60% below market value that most people don't even know about!
Did you know that there is a hidden market that is continually underserved and full of property that needs to be sold… from real estate to valuable personal belongings? There is an unpublished market with millions of available properties that haven't been exposed to the general public yet, waiting to be bought at deep discounts. Investing in this hidden market is known as Probates Investing.
Probate is the governing process for the liquidation and distribution of a person's assets to their heirs after they pass away. And just so you know, there is often no greater motivated seller than someone inheriting a probate property they don't want and can't afford to maintain from a thousand miles away!
At the meeting, Jim is going to show you how to build your own lucrative probate business, how to find properties and other personal items worth buying, best practices for buying and selling, and how to maximize your profits for big gains. Jim will equip you with all the tools you to make probate investing success. Jim will show you:
Why Probate Real Estate Investing is incredibly profitable
How to Find Probate Properties BEFORE they are advertised to competitors
How A Probate Investor Can cut costs and bring closure to the estate sooner
How you can beat brokers before they even know about the property
How you can become a valuable asset to the settlement of the estate and make a profit
How to market to these motivated sellers
What to say to these motivated sellers once you find them
How to buy probates up to 60% below fair market value
And much, much more!
Stop competing with average investors over the same properties and learn how to tap into this lucrative market that will never ever run dry. TAKE ACTION, RSVP for this Meeting Now and join us and learn the secrets of buying deeply discounted probate properties for massive profits!
As always, Tampa REIA Members can attend the event at no charge and Non-Members can Register Online for $15 or pay $20.00 at the door. Be sure to bring your business cards and flyers and join us for an evening of real estate deals, vendors, networking, education and fun! See you there!


Tampa REIA Members Please RSVP on Meetup.com

*Meeting Agenda
6:00 PM: Tampa REIA Meeting in Tampa
6:15 PM: Announcements, Introductions, Haves & Wants
7:30 PM: Main Presentation with Jim Banks on Probate Investing
9:30 PM: Late Night Networking at Bahama Breeze
*Please Note: Meeting agenda is subject to change.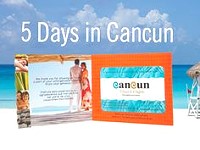 WIN A 4 NIGHT STAY IN CANCUN: All participants who attend the Tampa REIA Meeting will entered into a drawing for a chance to win a *Complimentary 5 Day, 4 Night Stay in Cancun! *You must be present at the meeting to win. Giveaway does not include dining, transportation, transfers, taxes, upgrades, etc.
9:30PM: Late Night Networking at Bahama Breeze
Late Nite Networking at Bahama Breeze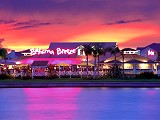 After the conclusion of the Tampa REIA Main Meeting (around 9:30PM), we will be reconvening at Bahama Breeze located at 3045 N Rocky Point Dr E in Tampa for the "Meeting after the Meeting" with Scott Siegle and the rest of the Tampa REIA Crew. Come eat, drink, network and have fun with us as hang out late into the night on Tampa Bay!