Learn How to Raise Private Money to Fund All Your Deals at Tampa REIA on December 8, 2016
Posted on November 26, 2016 by
Thurs, December 8th at 6PM @ Doubletree Suites Tampa Bay
Tampa REIA – December 8th
at the

Doubletree Suites Tampa Bay
Learn How & Where to Get All the Money You Need to Fund Your Deals Now!
Tampa REIA Members Can Attend for NO CHARGE.
Guests Can RSVP Online Now for $15 or Pay $20 at the Door.


Tampa REIA Members Please RSVP on Meetup.com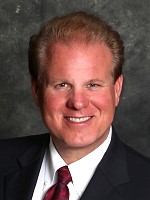 Join us on Thursday, December 8th at 6PM at the Tampa REIA Main Meeting at the Doubletree Suites Tampa Bay located at 3050 North Rocky Point Dr West in Tampa, FL where our special guest speaker will be real estate and private money expert Jay Conner who will teach you "Where to Get the Money Now" to fund all of your real estate deals!
Jay will teach you how he turned his real estate investing business into a seven figure money making machine in less than 2 years using a simple, step-by-step system that enabled him to raise $2.1M in less than 90 Days.
Jay's specialty is acquiring private money for his renovation projects. And whether you know it or not, the difference between the rich and the just getting by in today's real estate market.is "Private Money". A large part of Jay's business is based on people putting up the money to make a loan so he can buy all the ugly houses out there that need renovated. Jay always gets a big check when he buys a property and doesn't even make monthly payments on his loans! It is possible… come find out how!
Is your Real Estate Business Suffering because of any of these problems?
Short on cash and can't do deals?
Don't know where or how to get the cash?
Feel sick because you lost out on a great deal and watched another investor with the money pocket your profits?
Lack the confidence to raise money?
Frustrated and feel stuck?
If you answered "YES!" to any of the above questions, and if you're even remotely interested in transforming your real estate investing from a hobby to a thriving 6-Figure business that churns out thousands of dollars in passive income month after month, this may be the most important meeting you've attended all year! DO NOT MISS THIS EVENT! Come learn how to raise UNLIMITED FUNDING and never miss out on another deals!
Please come join us at Tampa REIA on Thursday, December 8th at 6PM at the Doubletree Suites Tampa Bay located at 3050 North Rocky Point Dr West in Tampa, FL to learn how to fund your deals without using your own cash or cred or stepping into a bank. We'll have door prizes, networking, learning, haves and wants, and as always, a great time!
As always, Tampa REIA Members can attend the event at no charge and Non-Members can Register Online for $15 or pay $20.00 at the door. Be sure to bring your business cards and flyers and join us for an evening of real estate deals, vendors, networking, education and fun! See you there!


Tampa REIA Members Please RSVP on Meetup.com

*Meeting Agenda
6:00 PM: Tampa REIA Meeting in Tampa
6:15 PM: Announcements, Introductions, Haves & Wants
7:30 PM: Main Presentation with Jay Conner on Raising Private Money
9:30 PM: Late Night Networking at Bahama Breeze
*Please Note: Meeting agenda is subject to change.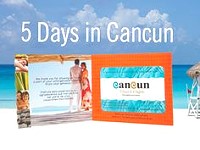 WIN A 4 NIGHT STAY IN CANCUN: All participants who attend the Tampa REIA Meeting will entered into a drawing for a chance to win a *Complimentary 5 Day, 4 Night Stay in Cancun! *You must be present at the meeting to win. Giveaway does not include dining, transportation, transfers, taxes, upgrades, etc.
9:30PM: Late Night Networking at Bahama Breeze
Late Nite Networking at Bahama Breeze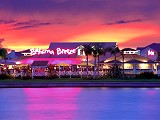 After the conclusion of the Tampa REIA Main Meeting (around 9:30PM), we will be reconvening at Bahama Breeze located at 3045 N Rocky Point Dr E in Tampa for the "Meeting after the Meeting" with Scott Siegle and the rest of the Tampa REIA Crew. Come eat, drink, network and have fun with us as hang out late into the night on Tampa Bay!