Learn How to REACT with the Iannotti's at Tampa REIA on March 13, 2014
Posted on March 3, 2014 by
Thurs, Mar 13th at 6:00 PM @ Doubletree Suites Tampa Bay
Tampa REIA – March 13th
at the

Doubletree Suites Tampa Bay
Come hear

Jon & Stephanie Iannotti

as they explain…
A Bold New Concept Called "REACT" That Will Totally Eliminate Your Competition!
Tampa REIA Members Can Attend at No Charge & Guests for $10.
RSVP Online Now to Attend the Meeting.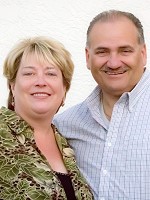 Tampa REIA is excited to announce that Jon & Stephanie Iannotti will be our special guest trainers this month on Thursday, March 13th at 6PM at the Doubletree Suites Tampa Bay located at 3050 North Rocky Point Dr West in Tampa, FL. The Iannotti's, who are the creators of "ACT" (Assignment of Contract and Terms), are turning real estate investor training upside down with a bold new strategy they call "REACT".
What is REACT?
How to make money with no Credit, Money or Contractors.
How to do as many deals per month as you want.
How to make minimum $5,000 per deal.
Do you need a License to do this?
How to get the benefits of ownership without owning.
How to put it all on 'Cruise Control'.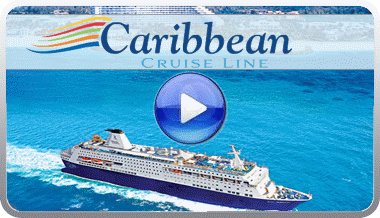 WIN A CRUISE: All participants who attend the Tampa REIA Meeting will entered into a drawing for a chance to win a *Complimentary 2 Day Cruise to the Bahamas with Caribbean Cruise Line! *You must be present at the meeting to win. The 2 day Cruise does not include port fees, transportation and taxes.
*Meeting Agenda
6:00 pm: Meet, Greet & Networking
6:30 pm: Announcements, Introductions, Haves & Wants
7:30 pm: Main Presentation with Jon & Stephanie Iannotti
9:30 pm: Late Night Networking at Whiskey Joe's Bar & Grill
*Please Note: Meeting agenda is subject to change.
Late Night Networking at Whiskey Joe's Bar & Grill

After the conclusion of the Tampa REIA Main Meeting (around 9:30PM), we will be reconvening at Whiskey Joe's Bar & Grill located at 7720 West Courtney Campbell Causeway in Tampa for the "Meeting after the Meeting". Come eat, drink, network and have fun with us as hang out late into the night on Tampa Bay!