Learn to Use Propstream to Enhance Your Marketing Efforts at Marketing Madness Online
Posted on July 18, 2020 by
Thu, July 23rd @ 7PM – ONLINE WEBINAR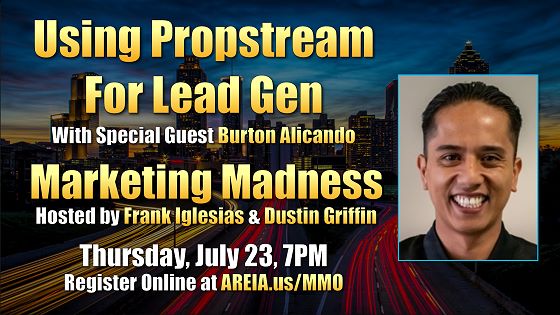 Using Propstream
to Enhance Your Marketing

Join us at the Marketing Madness Event on Thursday, July 23rd at 7PM ET ONLINE via Zoom Webinar with Burton Alicando who will be discussing will be talking about how to use Propstream to enance your marketing efforts.
Burton is the Senior Product Specialist for PropStream, the nation's leading provider of multi-sourced property data. PropStream is specifically designed for investors and licensed real estate professionals and helps to simplify and accelerate the process of generating targeted, qualified leads.
Mr. Alicando began his career with an emphasis in technology and customer service. He has been with PropStream nearly since its inception and has played a key role in user training and customer experience over the last decade. His passion for Real Estate is evident and complements his technical expertise of PropStream.
Mr. Alicando thrives on training effective use strategies of PropStream with individuals and large groups alike, both in-person and remote. You will hear his smile through the phone while his knowledge of the application, and data, helps hundreds of clients daily.
Register Now and join us on the Marketing Madness Webinar to learn how to leverage Propstream dramatically improve your marketing for your real estate investing business!
Atlanta REIA, Tampa REIA, Chattanooga REIA & Savannah REIA Members cn currently Register for the Webinar at No Charge and not-yet-members can Register for the Webinar for $20.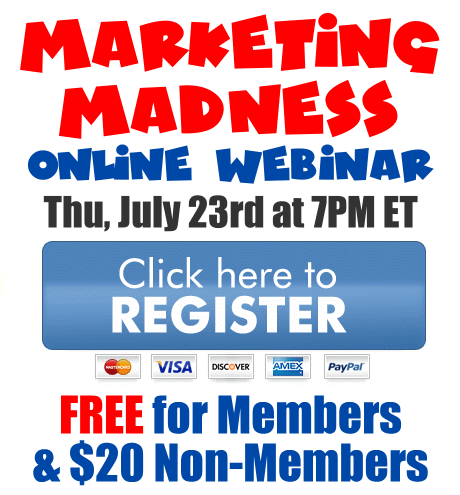 Marketing Madness is hosted by Dustin Griffin & Frank Iglesias who will be bringing in local and national real estate experts and marketers each month to teach investors how to consistently market for deals in order to survive and thrive in our ever changing economy and real estate market. The entire purpose of the group is to teach investors how to be Marketers, aka "Lead Generating Machines", so they can have an unlimited source of leads and potential income.