Tampa REIA Main Meeting on December 13th with Kimberlee Frank on Short Sales
Posted on December 4, 2012 by
Thurs, December 13th @ 6:00 PM – Doubletree Suites Tampa Bay
"Short Selling Properties
For Huge Profits"with Special Guest, Kimberlee Frank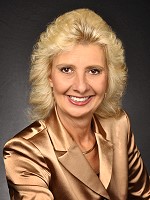 Have you ever considered doing short sales as a real estate investment strategy but avoided doing so because you heard that short sales and lenders can be a real pain? Have you heard that short sales can be really time consuming and not worth the effort? If so, short sale expert, Kimberlee Frank wants to set the short sale record straight at our next Tampa REIA Monthly Meeting on December 13th at 6:00 PM at the Doubletree Suites located at 3050 N Rocky Point Drive West in Tampa, FL.
Kimberlee is going to spend the evening updating us on the current state of the short sale industry, what is happening now, what is likely to happen next as well as the pros and cons of doing short sales.
She is going to break down the whole short sale process step-by-step and tell you how you can make profits of $20,000 or more without spending nearly as much time doing the deal as you might think.
Come join Kimberlee and the rest of us at Tampa REIA on December 13th at 6:00 PM and decide for yourself if investing in short sales might be right for you, especially since you can get started with little or no money down.
Late Night Networking at Whiskey Joe's Bar & Grill

After the conclusion of the Tampa REIA Main Meeting (after 9PM), we will be reconvening at Whiskey Joe's Bar & Grill located at 7720 West Courtney Campbell Causeway in Tampa for the "Meeting after the Meeting". Come eat, drink, network and have fun with us as hang out late into the night on Tampa Bay!