Tampa REIA Meeting on Sept 13, 2012
Posted on September 3, 2012 by
Thurs, Sept 13th @ 6:00 PM – Doubletree Suites Tampa Bay
Tampa REIA Meeting on Sept 13, 2012
Never Step Into a Bank Again!And Buy All the Houses You Will Ever Need to Become Independently Wealthy! with Special Guest, Larry Harbolt
Are You A New Investor Who Doesn't Know Where To Start? Or, An Old Salt Who Can't Find Deals – Or You Can't Find Cheap Enough Money to Buy Properties?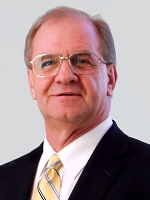 The Truth is many investors only know one way to buy property… with Cash. And now that banks are not lending to just anyone, where do investors turn? The investor today is likely dead in the water unless they know how to Buy with Creative Owner Financing and learn how to Sell with Creative Owner Financing. Larry Harbolt has over 30-plus years of experience doing just that. That is why he has been called the Master at teaching how to buy houses with No Money and No Credit using Creative Owner Financing.
Larry will be with us at our Tampa REIA Main Monthly Meeting on September 13th and again for a full-day Saturday Training Workshop on September 15th for what could prove to be a career changing and life altering event for you, your family and your business.
How would you like to be able to buy 3 to 6 properties a month without using your own credit or any real money? What would that do for your lifestyle if you could churn out 5, 10 to 25 houses a year making money – helping others get started? All it takes is the proper training and the dedication to get the job done. That is exactly what Larry will do for you. Larry is going to teach you how to:
Wholesale at Lightning Speed = Pay off Debts & Stable Cash Flow!
Buy Properties Without Banks! = No Credit and No Money
Become Wealthy Owning Properties That Are Paid Off in 8.3 Years!
Create Non Recourse Financing and Never Gamble Again!
Sell at Lightning Speed! Don't Be a Puppet to a Bankers Whim!
Become Wealthy and Be Done in 3-5 Years!
Late Night Networking at Whiskey Joe's Bar & Grill

After the conclusion of the Tampa REIA Main Meeting (after 9PM), we will be reconvening at Whiskey Joe's Bar & Grill located at 7720 West Courtney Campbell Causeway in Tampa for the "Meeting after the Meeting". Come eat, drink, network and have fun with us as hang out late into the night on Tampa Bay!