Tampa REIA Meeting on November 14th with Reggie Brooks on Investing in Abandoned Properties
Posted on October 18, 2013 by
Thurs, Nov 14th @ 6:00 PM – Doubletree Suites Tampa Bay
Join us at Tampa REIA on November 14th to…
How to Make Big Profits with Abandoned Properties
With Special Guest Speaker, Reggie Brooks
Guests & Non-Members can attend this month for FREE!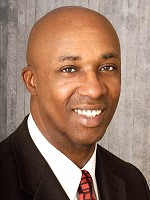 On November 14th at the Tampa REIA Main Meeting, Reggie Brooks will teach you how to to find these abandoned and distressed properties, find the owners, and structure a transaction that is mutually beneficial to both you and the seller. You will learn how to automate the process of finding the properties, the owners and create a profitable business where you get the abandoned properties chasing you, rather than the other way around. Reggie's "Abandoned Property" presentation includes case studies of people who have used his Abandoned Property System to create huge profits buying and selling these unwanted homes.
Join us and you will learn…
How to make big profits using a unique niche in the marketplace – Abandoned Properties
How to invest with no cash and no credit
Insider secrets that the professional investors use to turn $15,000 profits into $50,000 profits and more
Hot new tips and insights that the professionals use to find profitable deals, especially in today's market
Hidden cash producing secrets that even seasoned investors don't even know
How to uncover hidden value in properties that most seasoned investors overlook
How to profit from properties that most investors consider worthless
How to write your contracts to maximize your profits
How to use creative financing to fund your deals
And much, much more!
Come early to network! Come ready to learn! Come with pad and pen! Come ready to participate! Come join us at Tampa REIA on Thursday, November 14th at 6:00 PM at the Doubletree Suites Tampa Bay located at 3050 North Rocky Point Dr West in Tampa, FL to learn how to profit from abandoned properties. We look forward to seeing you there!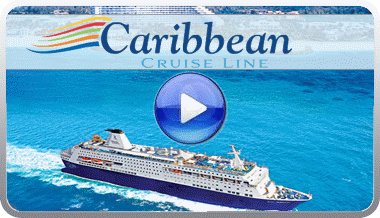 WIN A CRUISE: All participants who attend the Tampa REIA Meeting will entered into a drawing for a chance to win a *Complimentary 2 Day Cruise to the Bahamas with Caribbean Cruise Line! *You must be present at the meeting to win. The 2 day Cruise does not include port fees, transportation and taxes.
Late Night Networking at Whiskey Joe's Bar & Grill

After the conclusion of the Tampa REIA Main Meeting (around 9:30PM), we will be reconvening at Whiskey Joe's Bar & Grill located at 7720 West Courtney Campbell Causeway in Tampa for the "Meeting after the Meeting". Come eat, drink, network and have fun with us as hang out late into the night on Tampa Bay!