Tampa REIA Meeting on October 10th with Jack Shea on Investment Strategies Using Trusts
Posted on October 4, 2013 by
Thurs, Oct 10th @ 6:00 PM – Doubletree Suites Tampa Bay
Join us at Tampa REIA on October 10th to…
Learn Powerful Real Estate Investment Strategies Using Land Trusts, Personal Property Trusts & IRA Trusts
With Special Guest Speaker, Jack Shea
Members can attend at NO CHARGE and Guests for Only $10 at the Door.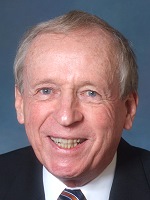 Tampa REIA is very excited to announce that our special guest speaker on Thursday, October 10th will be local real estate legend, Jack Shea, who will teach you several Powerful Real Estate Investment Strategies using Land Trusts, Personal Property Trusts and IRA Trusts. At the meeting, Jack will discuss the uses and benefits of trusts in great detail. Jack will reveal the myths and mysteries of trust to show that a trust is simply a contract between the trustee and the beneficiary.
Jack says "The Trust is the best entity for holding title to investment real estate and thousands of people use it on a regular basis. Many investors create their own deeds and trusts from available materials. Everyone can do the same."
Jack goes on to say "Adding the personal property trust to an investment program creates additional privacy and safety. This trust can be used as a trustee, as a manager for an LLC and for holding title to mobile homes, notes, vehicles and other personal property. This is a benefit to the user."
Join us at the meeting and Jack will teach you many of the benefits of holding title to real estate and personal property in trust such as:
Privacy and Safety by Creating a Firewall Against Threats
Preventing Liens and Judgments from Attaching to the Property
Transforming Real Estate to Personal Property
Creating a New Purchase and Sales System
Creating a New Management System
Serving as a Partnership and Syndication Facilitator
Providing Estate Planning and Asset Protection
Permiting Financing Without Foreclosure
And Many More…
Come early to network! Come ready to learn! Come with pad and pen! Come ready to participate! Come join us at Tampa REIA on Thursday, October 10th at 6:00 PM at the Doubletree Suites Tampa Bay located at 3050 North Rocky Point Dr West in Tampa, FL. We look forward to seeing you there!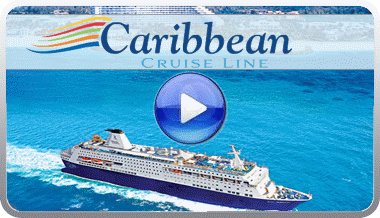 WIN A CRUISE: All participants who attend the Tampa REIA Meeting will entered into a drawing for a chance to win a *Complimentary 2 Day Cruise to the Bahamas with Caribbean Cruise Line! *You must be present at the meeting to win. The 2 day Cruise does not include port fees, transportation and taxes.
Late Night Networking at Whiskey Joe's Bar & Grill

After the conclusion of the Tampa REIA Main Meeting (around 9:30PM), we will be reconvening at Whiskey Joe's Bar & Grill located at 7720 West Courtney Campbell Causeway in Tampa for the "Meeting after the Meeting". Come eat, drink, network and have fun with us as hang out late into the night on Tampa Bay!