Tampa REIA Meets on January 11, 2018 with Roger Blankenship
Posted on January 5, 2018 by
Thurs, January 11th at 5PM @ Doubletree Suites Tampa Bay
TWO Meetings in One This Month!
The Meeting-Before-the-Meeting at 5PM & the
Main Meeting at 6PM. See Agenda Below…
Tampa REIA Meeting & Vendor Tradeshow – January 11th
at the

Doubletree Suites Tampa Bay
"How I Made, Lost & Re-Made Millions of Dollars in Real Estate Investing"
How You Can Too &
Avoid the "Losing" Part!
With Special Guest, Roger Blankenship
RSVP on Facebook or RSVP on Meetup
Tampa REIA Members Can Attend for no charge.
Guests Can RSVP Online Now for $15 or Pay $20 at the Door.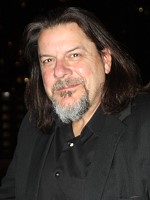 We have a special treat for our first meeting for 2018! Mark your calendar for the Tampa REIA Main Monthly Event on Thursday, January 11th from 5PM at the Doubletree Suites Tampa Bay, 3050 North Rocky Point Dr West in Tampa, FL with our special guest, Roger Blankenship.
At the meeting, Roger will tell his story of how he started investing in 2002 out of curiosity, then became a full-time investor in 2006 out of desperation, made millions, lost it all and then re-made it again. Along the way he learned several lessons about real estate, business, and life. He shares them with you in a unique mix of candor, humor, practical insights, and actionable steps.
Roger is going to tell you how you can make $5000 in the next 30 days, even if you have never done a deal before. Perhaps you've ventured into real estate investing only to get hit with roadblocks you can't get around. Analysis takes knowledge. Deals take money. Pulling the trigger requires a special kind of courage that can only come when you combine the right ingredients for success.
Roger knows the ingredients and he knows how to combine them for success. He will tell you, having done over 800+ deals, he's made just about every mistake in the book, but he kept a good list of those mistakes so you can avoid them!
Come join us at Tampa REIA and spend an unforgettable evening hearing Roger's roller coaster ride to real estate prosperity!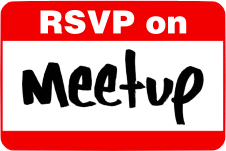 As always, Tampa REIA Members can attend our January Main Meeting event at no charge and Non-Members can Register Online for $15 or pay $20 at the door. Be sure to bring your business cards and flyers and join us for an evening of real estate deals, vendors, networking, education and fun on Thursday, January 11th! See you there!
ABOUT ROGER: Roger Blankenship is the host of Flipping America, a nationally syndicated radio show about real estate investing. You can get to know all about him at rogerblankenship.com. but here's what you need to know before he begins to speak: This man has personally bought, fixed, and sold more than 800 houses in his career.
*Meeting Agenda
5:00 PM:
NEW

Tampa REIA Meeting-Before-the-Meeting with Don DeRosa
6:00 PM: Tampa REIA Main Meeting, Vendor Tradeshow & Networking
6:15 PM: Announcements, Introductions, Haves & Wants
7:30 PM: Feature Presentation with Roger Blankenship
9:30 PM: Late Night Networking at Bahama Breeze
*Please Note: Meeting agenda is subject to change.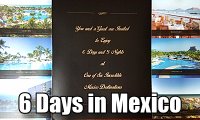 WIN A VIP EXPERIENCE JUST FOR YOU: All participants who attend the Tampa REIA Meeting will entered into a drawing for a chance to win a *Complimentary 6 Day, 5 Night Stay for You and a Guest at One of 6 Incredible Mexico Destinations! *You must be present at the meeting to win. Giveaway does not include dining, transportation, transfers, taxes, upgrades, etc.
January 11th
Meeting-Before-the-Meeting
Marketing Success On A Budget
with Don DeRosa at

5PM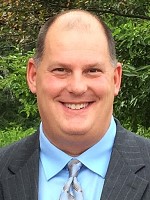 Are you spending money on marketing and not getting any deals? Are you able to take any lead and make a deal out of it? Do you know how to make multiple offers that actually get accepted? Are you using technology to your advantage? If the answer is "NO" to these questions then you MUST attend this subgroup meeting. There is no one better to teach you how to get started in real estate than Don DeRosa. Whether you want to be a full-time investor or just getting started part-time, let Don show you how to get started in real estate and get paid within 30 days.
During the mini workshop Don will share the following:
Developing Your Marketing Plan on a Limited Budget
Branding Your Business
Prospecting for Leads vs. Advertising for Leads
Using the Internet, Websites & Online Resources
Many Different Low Tech, Low Cost Lead Generation Strategies & Techniques
It's an amazing time to be a real estate investor. Don't look back 5 years from now and wish you had acted. Learn how to buy right… Learn to Make More and Work Less, Right Now!
Join Don DeRosa every month at 5PM at our NEW Meeting-Before-the-Meeting that we like to call the High Tech Home Buying Creative Deal Structuring Subgroup one hour BEFORE the Tampa REIA Main Monthly Event. Don will teach you about the state-of-the-art tools and techniques you'll use to evaluate deals and figure out how to make them work – so you can work less and spend more time where you want, when you want and with whom you want.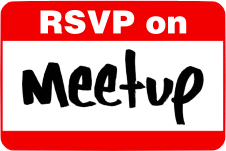 9:30PM: Late Night Networking at Bahama Breeze
Late Nite Networking at Bahama Breeze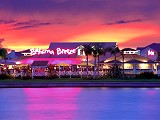 After the conclusion of the Tampa REIA Main Meeting (around 9:30PM), we will be reconvening at Bahama Breeze located at 3045 N Rocky Point Dr E in Tampa for the "Meeting after the Meeting" with Tampa REIA Crew. Come eat, drink, network and have fun with us as hang out late into the night on Tampa Bay!