Tampa REIA Meets Online on May 14th with Brian Lauchner & Don DeRosa
Posted on May 7, 2020 by
Thu, May 14th
from 6PM-9PM ONLINE via Zoom Webinar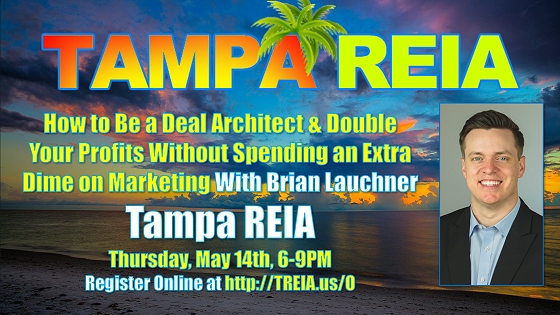 How to Be a Deal Architect & Double Your Profits Without Spending an Extra Dime on Marketing
with

Brian Lauchner
Due to the ongoing pandemic, Tampa REIA is meeting Online via Zoom Webinar on Thursday, May 14th at 6PM-9PM with Brian Lauchner on "How to Become a Deal Architect, Find Killer Deals, Find the Funds You Need and Double Your Profits Without Having to Spend an Extra Dime on Marketing!"
At this Online Meeting you will learn:
How to "Double Your Profits Without Having to Spend an Extra Dollar on Marketing"
How to fix the elephant in the room, inventory
How to wholesale a real estate note for an "assignment fee"
Why it's much easier to "wholesale/flip" a note than it is a house
How to create multiple streams of passive cash flow that fuel your lifestyle all through retirement (I'm not talking about being a landlord… this is true 'set it and forget it' income.)
Answers to your questions
All this much more!
REGISTER NOW and join Brian at Tampa REIA Online. We hope to see you there!
As always, Tampa REIA Members can Register Online and attend our Tampa REIA Online Meeting event at NO CHARGE and Non-Members can Register Online for $15!
PLEASE NOTE: Non-Members who Join Tampa REIA between May 7 & May 15th may attend the the Tampa REIA Online Meeting and the Noteschool Online Workshop at NO CHARGE as a THANK YOU for joining. Tampa REIA Members who Renew Tampa REIA Membership between May 7 & May 15th may also attend the Noteschool Online Workshop at NO CHARGE as a THANK YOU for renewing. After joining or renewing, Contact Us for COUPON CODE to attend the Noteschool Online Workshop at no charge.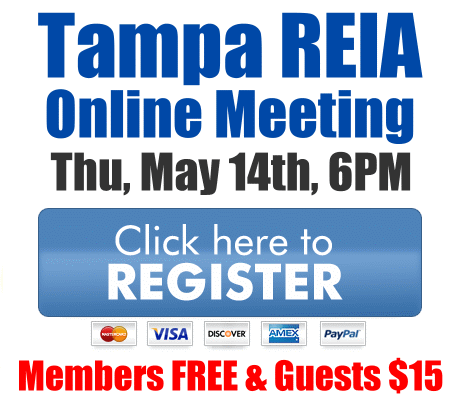 *Meeting Day Agenda
*Please Note: Meeting agenda is subject to change.
The Meeting Before the Meeting
How to Become an Expert at Negotiating with Sellers
with

Don DeRosa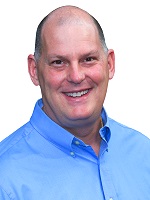 Join Don DeRosa every month at 6PM SHARP at our Meeting-Before-the-Meeting that we like to call the High Tech Home Buying Creative Deal Structuring Subgroup  that meets one hour BEFORE the Tampa REIA Main Monthly Event.
With the economy changing rapidly due to Covid-19. You could find yourself in a situation that could prove to be very costly if you don't act now. And that is, learning how to negotiate like a pro. Good negotiating is the backbone of ensuring that you make big profits in real estate.
When the economy is strong and housing prices are going up it is not as critical to be a great negotiator BUT now that that will be changing it will be essential that you learn to be the best negotiator as possible.
If you are lacking this confidence as an investor then this might be the most important session for you to attend all year. In order to be an expert negotiator, you need to make sure you are:
Meeting the seller's needs
Building rapport with the seller
Believing in your offer
Providing the seller with an objective basis for your offer
Overcoming the seller's objections
Negotiating does not have to be something that makes you shudder. After this session, you will feel confident and have the knowledge and tools at your disposal to be able to walk into any negotiation feeling fully prepared to create a win-win deal.
In this session, you will learn about…
3 variables to every negotiation
The top 10 ways to be a great listener
11 reason why a negotiation may fail
How to recognize non-verbal clues and use them to your advantage
How to plan and gather information for successful negotiations
How to overcome all seller objections when buying a house
How to create win-win deals so that everyone leaves happy
And much, much more!
Don't miss this great opportunity to learn how to be an expert real estate deal negotiator!
Join us at the Meeting-Before-the-Meeting each month where Don will teach you about different real estate investing purchase and sale strategies to put more money in your pocket as as well as state-of-the-art tools and techniques you'll use to evaluate deals and figure out how to make them work. You'll learn to work less and earn more so you can spend more time where you want, when you want and with whom you want.