Would You Realistically Like to Retire in the Next 24 Months?
Posted on July 5, 2012 by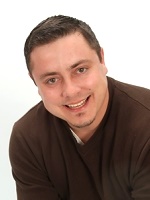 Does this sound too good to be true? Well, it's not because Robert Woodruff has a 2 year retirement plan for you!
Robert Woodruff, President of Charleston REIA, is a real estate investing expert who teaches his members and students how to make money by showing them how to quickly and easily identify opportunities in the real estate, personal property, & small business markets.
His personal goal in sharing his specialized knowledge is to help his members and students retire early by teaching them to buy, sell, rent and flip real estate, personal property and small businesses in a manner that is beneficial for all parties involved.
Robert will be out guest speaker at our first Tampa REIA Meeting on Thursday, July 12th at 6:00 PM at the Doubletree Tampa Bay located at 3050 North Rocky Point Dr West in Tampa, FL.
On Thursday, Robert will teach you how to:
Invest in low-risk assets
Utilize creative financing to buy and sell
Managing the "risk factors"
How to analyze the numbers
Achieve Infinite Returns
Employ Massive Leverage to Easily Achieve your Dreams
Achieve financial freedom and early retirement in record speed
If you are serious about your investing success and ready to leave the 9-5 rat race behind once and for all or you are tired of working your "full time" investing job, join us at Tampa REIA on July 12th to discover a way out!