Tampa REIA Christmas & Holiday Party on December 11, 2019
Posted on November 22, 2019 by
Wed, December 11th @ 6:30 PM @ Del Frisco's Grille, Tampa, FL
It's that time of year again! Let's get together and celebrate Christmas and the Holiday Season!
It's time for giving and being with Family and Friends and we here at Tampa REIA would like to give back to our Members and say Thank you for supporting our group for yet another year!
We are having our Annual Christmas Party on Wednesday, December 11th at 6:30PM at Del Frisco's Grille located at 4138 W Boy Scout Blvd in Tampa and we will be serving Appetizers and having a 50/50 Raffle! Also, be sure to bring a wrapped gift ranging from $10 to $20 for a White Elephant Gift Exchange.
The Christmas Party is FREE for Tampa REIA Members who RSVP before December 8th, otherwise it will be $20 at the door. It is critical that you RSVP before December 8th, so we know how much food we need to order and have the restaurant prepare. So please RSVP before 12/8.
We would like to thank our Tampa REIA Sponsors for helping make this all possible for you! The Christmas Party is being sponsored by…
Michael Valerio of New Western Acquisitions
Joshua & Amy Tew of Net Worth Realty
Tangie Cousins of Foreclosures & Probates Daily
Jason Pinkerton of REI Automation Services
Robert Tosi of EquityPro
RSVP Now and come celebrate the Holidays with us at our annual Tampa REIA Christmas & Holiday Party! *Appetizers and a Beverage is included.
Please bring a wrapped gift ranging from $10 to $20 for a White Elephant Gift Exchange!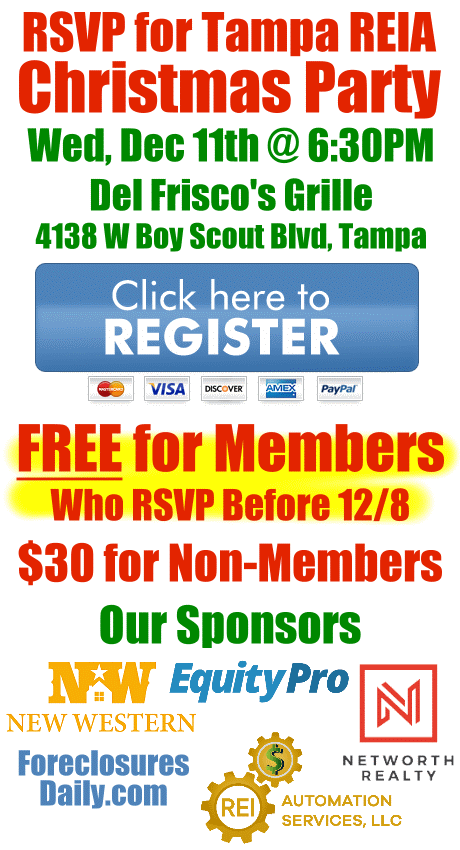 *PLEASE NOTE: Appetizers and a beverage (1st drink) will be provided for those who RSVP and show up on time while supplies last. Refills for soda, coffee and tea should be free. Attendees can also order off Del Frisco's menu and/or purchase additional beverages at their own expense if they wish.
Christmas Party Sponsors
Christmas Party Sponsors
New Western Acquisitions Investors who buy damaged or foreclosed homes, rehabilitate them, then sell or rent the home to tenants, are set to benefit from Tampa, Florida's historic imbalance of supply and demand. So, naturally, Tampa is a great place to build a strong investment portfolio, and New Western is ready to help you succeed.
With New Western Acquisitions, you have all the resources you need to invest in Tampa. New Western has the goal of finding you a great deal on your investment property in Tampa, and brings their connections to you.
New Western is one of the real estate market's best providers of wholesale property, and aims to help house flippers and landlords take advantage of the real estate market in Tampa, create a supply to help meet demand, and, most importantly, earn a substantial profit.
Whether you are a real estate investor looking to fix and flip, or rent properties, our New Western Tampa office is ready to provide you with pre-screened, off-market investment homes at great discounts. New Western has all the connections you need to succeed, so set your sights on Tampa and get started now! Read More>>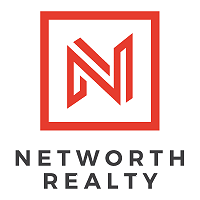 NetWorth Realty of Tampa – A licensed, full-service residential wholesale brokerage. We build wealth and improve communities by providing residential real estate buyers with the inventory, expertise and tools they need to restore and add value to properties with unrealized potential.
With more than 30 combined years of residential real estate experience and a national network of experts in financing, construction and sales at our disposal, NetWorth RealtyTM simplifies the residential real estate restoration process, cutting out middlemen and saving buyers money.
Beyond generating great results for our buyers, NetWorth Realty is dedicated to providing buyers with the highest quality customer service by experienced, licensed agents with nationwide outreach, along with unmatched guidance in residential real estate. Read More →
Foreclosures & Probates Daily – A nationwide lead provider that has been in business since 2004. They are the Internet's number one destination for the most detailed, timely and accurate information. Foreclosures Daily provides leads to suit your real estate needs such as Probates, Pre-Probates, Inheritance, Divorce, Code Violations, Evictions, Lis Pendens, Auctions, Absentee Owners, Tax lates and Cash Buyers just to name a few.
The leads provided by Foreclosures Daily will always have real estate attached and will be delivered fresh either Daily or Weekly. Property appraiser's information is included on most properties, saving you valuable time on certain data types. Foreclosures Daily lists are used by Investors, Realtors, Attorney's and a wide variety of other real estate professionals on a nationwide level. Contact Tangie Cousins at 863-698-3550. Read More>>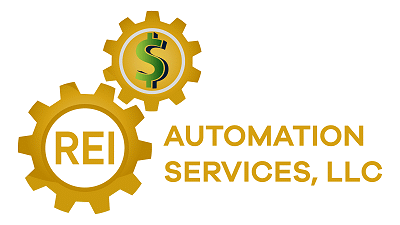 REI Automation Services – We provide automation services and systems to small business owners with a focus on real estate investors. Our passion is to make small business owners more efficient with a free initial consultation, detailed strategy session, roadmap to growth, and "done for you" automation.
Look, we get it. You got a million things you "need" to do but don't have time to do them all. We look at the big picture and your goals and figure out how to help you get there. We are specialists in automating processes to reduce your overhead and making your business more efficient to increase your bottom line.
Basically, if you can think of it, we can build it. Allow us to take your business to the next level or simply give you back your time to spend it doing what you love to do (which is probably not building systems and processes). We love tackling tough business problems and helping others become more successful. Let us help you today by texting AUTO to 813-519-4663 and we'll send you some free information. Read More>>

Equity Pro Tampa Bay – Helping people in the greater Tampa Bay area make smart and successful real investments is what gets us out of bed in the morning – 16 years and counting. When you work with EquityPro, you will have your own advisor to guide you through the process and help you find an investment property that fits your goals and that you feel good about. Our team is passionate about real estate and even more passionate about our client's success.
As an EquityPro investor, you will enjoy access to our world class website and all the tools it has to offer. Log in to your portal for exclusive access to our discounted properties which include single family homes, condos, multi-family investments, commercial properties, and land. Each of our properties has gone through a thorough screening process and includes a full analysis showing you the after repair value and estimated expenses. Since there's more to considering an investment than simply the ROI, you can gauge the quality and risk level of each property using our proprietary Equity Score system. Equity Score will give you valuable insight such as level of rehab, location of neighborhood, school rating, and even quality of comparables.
Please stop by our office, give us a call, or visit us at the next Tampa REIA meeting. Our team at EquityPro Tampa Bay is proud of our reputation among the investment community and we look forward to contributing to your investment goals. Read More>>