Real Estate Joint Ventures & Wealth Without Risk with Duncan Wierman
Posted on August 3, 2012 by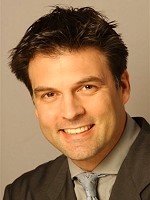 On August 30th at 7:00 PM, Duncan Wierman will be joining us for another Training Opportunity Webcast where he will be teaching us about "Real Estate Joint Ventures & Wealth Without Risk". Below is just a taste of what Duncan Wierman will be teaching on the webinar.
Register now for FREE and Duncan will show you how to…
Locate property owners who NEED to sell FAST
Pick up great properties below market value without doing any of the leg work
Automate your entire real estate business with a few clicks of your mouse
Put wholesale deals together by using joint ventures
Build your BUYERS list in 20 minutes of investors who are ready to snap up your deals
Email your buyers list about the properties you get under contract and get them SOLD FAST
Get paid on your deals within 3 to 4 weeks.