Done-for-You Mortgage Makeover Stops Your Foreclosure, Settles Your Loans for Pennies, and Gets You a Free and Clear House!
Posted on July 17, 2012 by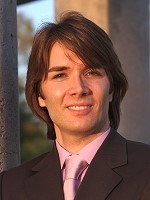 POSTPONED: Will Reschedule ASAP – On Tuesday, July 24th at 7PM we have an exciting webinar for you that will spill the beans on a done-for-you killer tactic to turn the tables on any bank and convert a mortgage mess into a pile of cash.
Hi, my name is Stefan Kasian and I am an ex-Wall Street insider – turned real estate investor with nearly 2 decades of real-world in-the-trenches real estate and deal making experience that I will share with you on how you can put the latest dirt on the banking scandals that keep hitting the news daily—to work for you.
Its starting to catch on: many homeowners and investors around the country are fighting back at the banks for their abuses. Maybe the mortgage broker or bank screwed you, and your interest rate isn't what they promised.
Maybe the bank promised you a loan mod but not you are facing foreclosure. Or maybe you are still current but the market moved against you or someone you know and now you are saddled with debt but you want to do the right thing.

In this rare once-only webinar on Tuesday, July 24th at 7PM, I will have a very special friend who will teach you a revolutionary secret that is silently changing the real estate world forever.
This process works on any types of properties, residential or commercial, current or past due.
A simple "litmus-test" to see if your property qualifies based on common banking violations. Hint: it's not the violations you think—often these are behind the scenes but we show you how to find out anyway.
This killer strategies Can work on investment properties or residences, or if you are an investor, it can work on your seller's property too.
Why most "forensic loan audits" are a waste of your money unless you have this "missing step".
Stop foreclosure for 36+ months and counting…and keep your home…it's done for you—real live testimonial proves how its done.
Imagine the boost in your cash flow when you settle your mortgages for pennies, at a fraction of interest rate you are paying. No loan mods, no refis, no credit checks.
How folks just like you went from a mortgage mess of a property to a bona fide "FREE AND CLEAR" house: the hype, the risks, and true facts.
And this is not risky, pie-in-the-sky stuff. This is a solid lawful process done every day behind the scenes, special deals being made with banks you won't hear on the news. It's just starting to hit the investor world—be among the privileged few who will have the know how to turn deals other investors snub into amazing cash cows.
And best of all, there is no upfront charge to get started.

Please click here to Register for this FREE Webcast! Be sure to plug in this date, Tuesday, July 24th at 7PM, into your calendar and dial in a little early since we only have a limited number of lines. The first 17 who join us will get a special gift valued at $600.00. Join us to make your 2012 financial dreams come true! Your economic survival and prosperity depends on this call.
Sincerely,