Building Wealth Online Workshop on October 24, 2020
Posted on October 14, 2020 by
Sat, October 24th – Online Workshop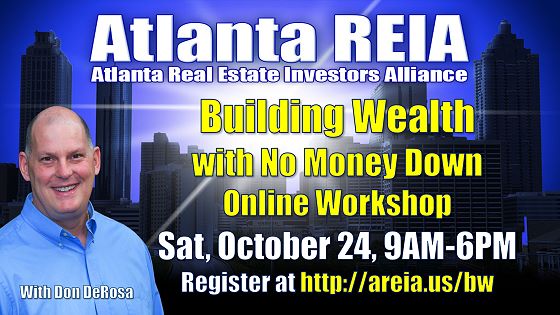 A BRAND NEW REI Workshop…
Building Wealth
How To Buy Houses without Banks, Credit or Bundles of Cash
Using Subject-To, Wrap Around Mortgages & Sandwich Leases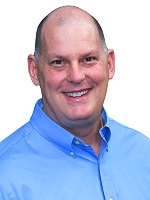 Do you remember playing musical chairs as a kid? The basic premiss is you always have one less chair than you have people and someone plays the music while everyone walks around the chairs and when the music stops, everyone rushes to an empty chair and the one left standing without a chair is out.
Well, real estate is a lot like that. As long as the real estate market is good (Hot) and the music is playing, everyone is happy. In fact most people don't ever think about when the music is going to stop. But let's get REAL for a moment. Real estate goes in cycles. History tells us that about every 10 years we transition from a Seller's Market to a Buyer's Market.
So what does that mean? That means that our real estate market has been going gang busters for over 10 year now. It is time for a historical shift in the cycle. No-one ever knows when or believes it is going to happen, but yet it always does. So, do you want to play musical chairs and wait until the music stops and possibly be left without a chair or do you want to prepare yourself for eventual change?
When I make this analogy, I am typically talking about the investors that buy traditionally and not creatively. The secret to becoming "recession proof" is your ability to buy and sell in ANY market using creative techniques where you don't need banks, you don't need credit and you don't need lots of money. I'm talking about the getting Sellers to give you the deed to their property so you won't need banks, credit or bundles of cash.
On Saturday, Oct 24th,I will be teaching a NEW Seminar and combining some of the oldest and most powerful techniques in real estate today, but in a new way. At this event, you will learn how to locate leads, screen them and negotiate using simple tools that don't cost a lot of money or time.
If you really want to make money in real estate, then don't do what everyone else is doing. Do something that only a few people know how to do successfully. Buy on owner finance using techniques like "Subject to", Wrap Around Mortgages and sandwich lease options. I will show you how to own ANY house, regardless of price, even if you have no money (or don't want to use it) or credit. I will prepare you for when the music stops, so you are guaranteed to have a chair.
Join me and you will learn:
How to Find These Diamonds in the Rough
How to Evaluate Them Quickly
How to Write Multiple Offers in Minutes
What to say to the homeowner to get them to say YES
What paperwork is needed for "Subject to", Wraps and Sandwich Lease Options
How to protect yourself
How to find the money
And a whole lot more…
If you are wanting to learn how to invest in real estate, but don't know where to begin, how to really crank things up or don't want to do it alone… then this is the event to attend! I promise you don't want to miss it. Register Now!