Commercial Real Estate Investing Master Class with Marco Kozlowski is June 19, 2021
Posted on June 1, 2021 by
Sat, June 19th in Tampa, FL
– Attend In Person or Online
How to Buy Income Producing Commercial Real Estate From Home Without Using Your Own Cash or Credit
A Half Day Commercial Real Estate Master Class with

Marco Kozlowski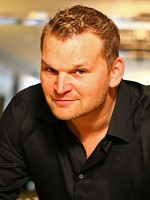 Due to the incredible response we've received from Marco Kozlowski's presentation at Tampa REIA last month on how to find discounted U.S-based real estate and buy as many units as you want, using NONE of your own money…
TAMPA REIA is excited to announce that we've asked Marco to come back for an encore presentation. This time, it's a full, 3-hour masterclass on Saturday, June 19th from 9AM to NOON at the Doubletree Tampa Rockypoint Waterfront located at 3050 North Rocky Point Dr. West in Tampa, FL or Online via Zoom Webinar.
Register for the Commercial Master Class Now!
In this Master Class, Marco's going to show you:
How to exclusively use other people's money to buy as many multis as you want, regardless of credit.
Case studies on how this was done (he has hundreds of video testimonials of successful students, and new deals every week)…
How to get heavy discounts on multis, starting today…
How to pull thousands out at closing on your 1st deal…
How to guarantee your results (as long as you follow a step by step process…)
How you can do ALL of it part time… never leaving your house… on your laptop (yes, including closing)
Ask as many questions as you like so you can start immediately
This is the best system I've seen if you want to add a new passive-income source to your life (or get WAY more units if you're already an investor)…
… That can not only protect you against economic downturns like we're in now… but allow you to profit from them FAR more than during normal economic times (while feeling good about helping people at the same time.)
His average student is able to retire in about 3 years. With what's coming, he expects that time to be cut in half.
Obviously we can cover Marco's system in a LOT more detail with a full 2-hour masterclass, so I highly recommend you block out a couple of hours tonight, turn off distractions, and watch it in full.
Register for Marco's Master Class Here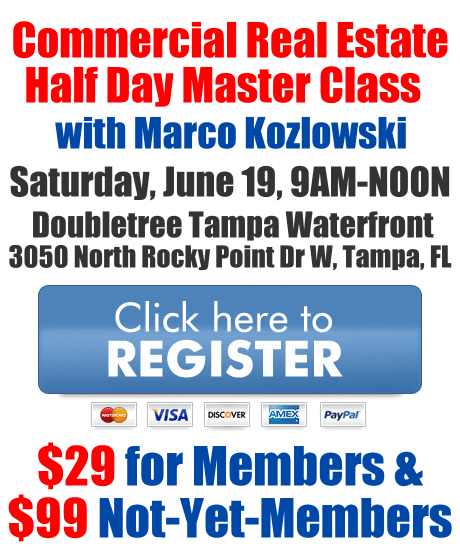 *PLEASE NOTE: Tuition price will increase and will be per person after Early Registration Expires. Register now and save! You can choose to attend In Person or Online during checkout.
BTW, if you're interested in Marco's system and are wondering how you can get started, he gives you a way to get his help buying your first 3-5 unit property.
It will "net" about $200 per month (per unit), meaning your first asset will generate $600 – $1,000 per month… forever.
Oh, and he'll show you how to pull out $3,000 at closing (which is more than the cost of the program).
If you believe in the power of real estate to make you wealthy and want more passive-income in your life, this is a no-brainer. Register for Marco's Master Class Now!