Due Diligence Workshop on September 16th with Don DeRosa
Posted on September 13, 2017 by
Sat & Sun, Sept 16 & 17 @ 9AM @ Vesado Office in Tampa
Tampa REIA Presents…
Doing Your Due Diligence on Hurricane Damaged Homes or Any Property
A Full Day Workshop with Don DeRosa
Saturday, September 16th from 9AM-5PM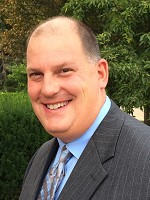 Register today for Don DeRosa's Full Day "Due Diligence Workshop" on Saturday, September 16th at 9:00 AM held at David Minor's Vesado Office located at 2203 N Lois Ave, 12th Floor, Suite 1210 in Tampa, FL.
Don DeRosa is an active, full-time real estate investor, author, teacher, coach and national speaker. Don has trained thousands of new and experienced investors to build wealth in real estate using the same techniques that helped him build his fortune, particularly buying with owner financing, using private money, creatively structuring deals and selling quickly in any market.
When you come across a lead, do you know how to look at the information, analyze it and determine what to do with it from there? There is nothing worse than losing a deal because you didn't know multiple ways to structure the deal and how to present multiple offers to the seller. Would you like to learn multiple ways of how to structure each deal you are considering buying? This is exactly what Don DeRosa will teach you how to do at his upcoming workshop.
At this Workshop, You will Learn:
How to Become a Transaction Engineer
How to Determine Values
How to Find Comparables
How to Decide What Comparable to Use
How to be a Problem Solver to Create Win-Win Deals for Everyone
How to take a lead and come up with multiple ways to structure the deal
How to Install and Use Don's Easy Offer Maker Software on your Mac, PC, tablet or smart phone
How to use state of the art tools to do all your negotiating for you
How to overcome all seller objections when buying a house
How to know the differences with a property's rental income and it's value
Reliable sources of "comparable" information data
What an investor should pay for the property
Identifying the target market for the property
How to utilize public and near public information
How to Inspect the Property
What is a Deal or Not a Deal
Pitfalls to Avoid
All this, Answers to Your Questions & Much More!
As you can see this will be a knowledge packed day of excitement and education. We look forward to seeing you at this great event on Saturday, September 16th.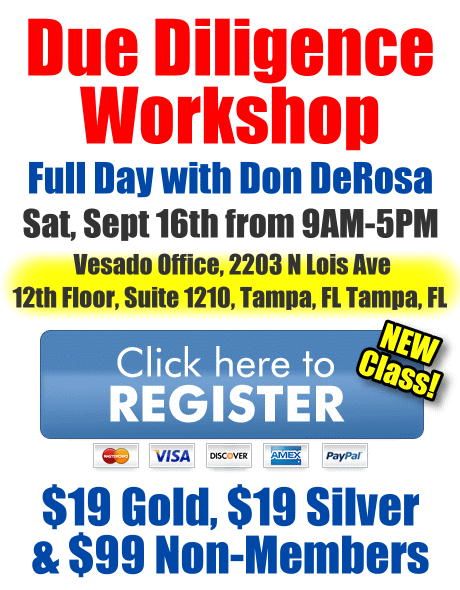 *PLEASE NOTE: Non-Members who Join Tampa REIA between August 1st through August 14th, 2017 can attend the workshop at no charge. Also, Tampa REIA Members who renew their membership for an additional year between August 1st through August 14th, 2017 can attend the workshop for no charge as well. When Joining Tampa REIA or renewing your membership, please indicate that you want to attend the workshop at no charge. You can Join Tampa REIA at http://membership.tampareia.com.