Estimating Repairs In the Field Workshop in St Pete at 9AM on May 12, 2018
Posted on May 7, 2018 by
Sat, May 12th, 9AM-1PM
NO CHARGE for Members or Not-Yet-Members
Estimating Repairs
In the Field Workshop
Learn to Estimate Property Repairs Before You Buy!
Saturday, May 12th from 9AM-1PM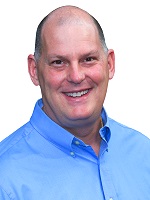 When it comes to real estate investing, it's all about knowing your numbers. If you're off on your numbers, you may barely break even on a deal or even worse… lose big time! YOU MUST KNOW YOUR NUMBERS!
So when it comes to knowing your numbers…
Do you know how to really determine if you are buying a good deal or not?
How do you know if you're paying too much?
How do you know how much profit you're going to make?
Do you know how to do all your due diligence before you buy and what to look for?
Do you know how to accurately determine the AS-IS value of an ugly house?
Do you know After Repair Value (ARV) of a property for a buy and hold vs a fix and flip?
Do you know how to accurately determine repairs and estimate repair costs before you buy?
Are you totally comfortable using the numbers your buyer or sellers give you when working a deal?
Do you know how to quickly run the numbers like a pro?
If you answered "NO" to any of these questions, unfortunately you may be going to a real life, expensive, school of hard knocks seminar very soon!
Instead of learning these valuable due diligence skills the hard and expensive way, be sure to attend the upcoming Estimating Repairs "In the Field" Workshop with Don DeRosa on Saturday, May 12th, 2018 from 9AM to 1PM at 1821 22nd Ave N, St. Petersburg, FL.
Tampa REIA Members and Not-Yet-Members can Attend at NO CHARGE, so RSVP Now!