Fast Track to Wealth Seminar with Ron LeGrand on January 11, 2014
Posted on January 1, 2014 by
Sat, Jan 11th at 8:30 AM @ Doubletree Suites, Tampa, FL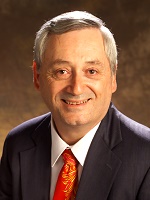 Tampa REIA is very excited to announce that Ron LeGrand will be teaching his all-day Fast Track to Wealth Seminar in Tampa on Saturday, January 11th at 8:30AM at the Doubletree Suites Tampa Bay located at 3050 North Rocky Point Dr West in Tampa, FL for a full days' worth of serious money making strategies for real estate investors.
At this All-Day Seminar, Ron will pick up where he left off at our Main Meeting on Thursday and go into much greater detail on the important topics he covered at the meeting. Here's a partial list of topics he will cover at the Fast Track to Wealth Seminar…
Session I.

  Making Big Money With No Money Or Credit

Session II.

  How To Make $5,000 Per House On Over-Leveraged Houses And Never Own Them And Do 4 A Month Part Time.

Please Note

: When you register for this event, you will be able to download a copy of Ron's "Property Information Sheet". Take this lead sheet, call a few sellers and get a few of these completed lead sheets to class and Ron will analyze the deals with you and try to help you close some deals in class. Ron will be giving out "I Buy Houses" T-Shirts to everyone who brings in some fully completed lead sheets!

Session III.

  Getting Rich In Your IRA Tax Free

Session IV.

  Where To Find The Best Deals Even With Hot Competition

Session V.

  Handling A Personal Financial Crisis
Ron will cover all this and much more! For much more detail on what Ron will teach you at the event, click here to…
Read a Special Message from Ron LeGrand
About This Upcoming Event
Register Now and come spend a full day with Ron and learn how you can make 2014 your most profitable year ever! When you register, you will be able to download Ron's "Lead/Property Information Sheet".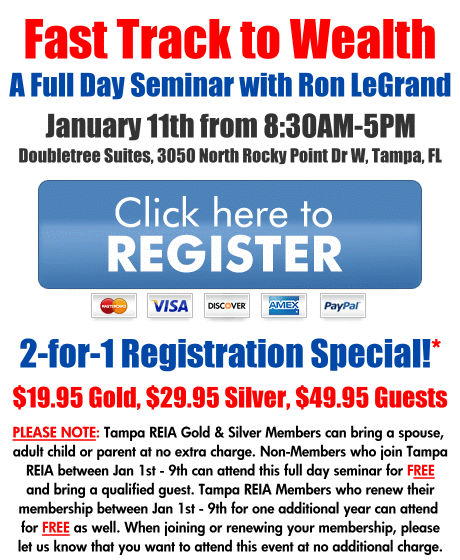 Click here for More Detailed Information About the Event!