The REI Blueprint 3-Day Virtual Bootcamp is September 18 – 20, 2020
Posted on August 26, 2020 by
Fri, Sat & Sun, Sept 18 – 20th at 10AM-6PM – Online Webinar
DISCOVER THE SECRETS FOR STABILITY AND SUCCESS IN REAL ESTATE INVESTING
Looking to create stability in these uncertain times? Looking to find some control over your future in the world we are now living in? The most stable way to create consistent income is through real estate investing. In our one-stop-shop 3-Day training we are going to walk you through marketing to find leads all the way to finding the money and closing the deal!!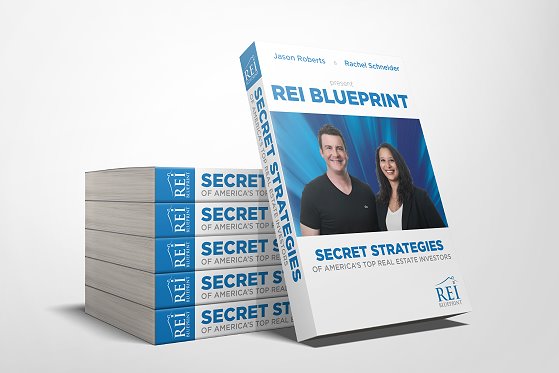 "The key to success in any business is to have a strategic plan or blueprint that is followed consistently."
– RACHEL SCHNEIDER
Through Numerous Years of Running a Highly Successful Investing Business, We Have Narrowed Down the Five Stages to Closing Any Deal
We Will Guide You Through:
Regular $497
Non-Members $397!
Members Only $297!
Marketing to the 4 lead sources that are generating the highest return on marketing investment
How to stabilize your business and create consistency in the months ahead
How to overcome common and current objections, build rapport and get offers accepted
The Deal Analyzer Blueprint: a step-by-step guide to ensure you do not lose money on a deal and increase your profits
Identifying multiple ways to find the money to fund all your deals
And much, much more!
What Will the Training Look Like?
3-Day Bootcamp Breakdown
---

DAY 1

Marketing:
We are going to breakdown, step-by-step, the 4 marketing strategies that are working the best in today's market. What used to work 5 years ago isn't what's working today. If you want your business to thrive you have to understand what is motivating today's sellers and help them with their needs. You will leave with a step-by-step blueprint of how to find your data, how to use things like ringless voicemail, email autoresponders and skip tracing. To give you a little hint, our Marketing Blueprint receives up to a 10% response rate and the average direct mail response rate is 1%!
---

DAY 2

Deal Evaluation, Estimating Repairs & The Psychology of the Homeowner Appointment:
Knowing how much to offer on a property is the key to any successful real estate deal. On day 2, we will show you our proprietary process for determining As-Is Value, After Repair Value, how to pull comps and how to determine an offer price you can feel confident in. We are going to instruct you on how to walk a property using our home repair checklist so that all repairs and updates are accounted for (no unforeseen expenses!) Finally, we are going to dive into the psychology of the homeowner; discussing tips and tricks to not only get a seller to agree to YOUR offer price but to also be begging you to buy their house! After 1000's of homeowner appointments we have this down to a science.
---

DAY 3

Exiting the Deal & Finding the Money:
Which exit strategy is right for your particular property? Rehab, wholesale, owner finance, retail listing…knowing which strategy is right for your particular deal can mean the difference between making a five or six figure profit and making nothing! We will give you the blueprint on how to evaluate a property so that you can maximize profit through the right exit strategy. And finally we are going to show you how to line up funding and get that profit check. We will be diving into the pros and cons of different funding options and what to look out for.
---
ABOUT JASON AND RACHEL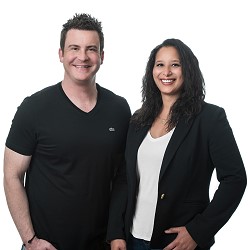 In 2001, while still in their early 20's, Jason Roberts and Rachel Schneider decided that working for someone else at a "regular job" was not a good long-term plan.
They decided to make a big change…and take charge of their own destiny by opening a mortgage company. They eventually built that business into a multimillion-dollar company, where they closed over 3,000 real estate transactions.
Then the market crashed and they had to find a new way to use their real estate talents. That's when they went into real estate investing and started down a new path. Implementing the real estate strategies, they honed over time, they have since closed well over 400 real estate transactions, including pre-foreclosures, short sales, wholesales, probates, and all other types of deals.
They then decided to make another big change and start sharing their knowledge with other investors. They now run a top coaching program with the nation's leading investors, own a profitable hard money lending company, and continue to provide quality education to entrepreneurs across the nation…all while continuing to flip houses using the exact systems they teach!
---