Peter Fortunato's One Step Beyond Class on Sept 14-15 in Tampa
Posted on July 13, 2013 by
Sat & Sun, Sept 14th & 15th @ 9:00 AM in Tampa, FL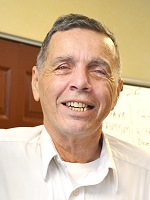 Tampa REIA is very excited to announce Peter Fortunato is having his 2 day One Step Beyond Class in Tampa, FL on September 14th and 15th. We are also excited to announce that Peter and Bill Cook will be speaking at our Tampa REIA Main Meeting on Thursday, September 12th about many intermediate and advanced real estate investing strategies similar to those Pete will be teaching at the One Step Beyond Class.
For those of you that don't know Peter, he is one of the greatest creative real estate investing minds in the country. Peter teaches creative real estate investing ideas, techniques and strategies that are truly unlike all other real estate trainers. What he teaches will allow anyone to quickly build an income stream from real estate assets and allow them to become financially independent by purchasing well selected real estate that will income for many years to come.
Peter has made our Tampa REIA members and friends a very special offer for those who would like to attend his upcoming class at the unbelievable price of $350 per person (regularly $450). All you have to do is fill out the One Step Beyond Class Registration Form and fax it back to Peter at 978-922-6759 or call him at 727-397-1906 to secure your spot. If you call, be sure to mention the special code "TampaREIA > $350" per person found at the bottom right corner of the form to receive your discount.
Peter has generously offered this special price to help those who want to get the real estate investing education they need to be successful. You just can't beat this great offer! Peter is the "Best of the Best" when it comes to creative real estate investing, so be sure not to miss out on this absolutely life changing opportunity.
Peter will present two days of lecture and of discussion, with case studies, regarding why and how to acquire benefits using real estate. Questions and debate are highly encouraged!
Peter clearly and patiently describes cases including:
Using What You WANT, to Get what You Need, to Get What You Want.
Using What You HAVE, to Get What You Need, To Get What You Want!
Recognizing, Inviting & Utilizing Catalysts
Options & Other Contracts
Equity Participation Lending and Investing
Borrowing with Real Estate
Deferring Taxes via Installment Sales
Exchanging and Definancing
Buying Partials & Controlling the Whole Note
Sandwich Leasing for Cash Flow and Yield
Multiple Notes to Reduce Discounts
Seller Financing ≠ a Loan
I Have No Other Collateral
Buying Paper with Real Estate
Acquisitions without Interest
Preserving Installment Sales
Sale and Option Back
Less Management & Less Risk
Exchanges as Equity Financing
Options as Down Payments
The One Step Beyond documents includes:
Deed Reserving Remainder Interest
Option Agreement
Contract for the Purchase of Real Estate
Purchase Money Mortgage
Seller Financed Note – Nonrecourse
Mortgage to Secure Option
Contract for the Sale of Real Estate
Equity Participation Loan Note
Substitution of Collateral Agreement
Real Exchanging
Agreement for Deed – Lease Option Style
Satisfaction of Mortgage
Exclusive Right to Purchase Note
Lease with Right to Sublease