What's Happening at Tampa REIA – Week of September 17, 2012
Posted on September 24, 2012 by
September 25th & 27th @ 7 PM on GoToWebinar.com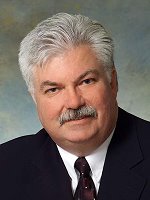 Please join us on September 25th & 27th at 7 PM ET for a very special Evening with a Real Estate Expert Webcast with real estate investor, author, national speaker and trainer and private lending expert, Alan Cowgill! On this webcast, we are going to introduce our attendees to Alan, talk about how he got started in the real estate investing business, and talk about how he and his students raise and use private money to buy all of their single-family houses, commercial buildings, apartment complexes or other investment properties regardless of their cash on hand, credit or financial situation. Register for this Webcast Now!

The September Edition of The Profit Newsletter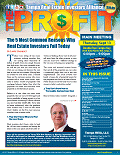 The 3rd edition of The Profit, the official newsletter of the Tampa Real Estate Investors Alliance (Tampa REIA), is out for the month September 2012! Read and enjoy a variety of articles on real estate investing from Larry Harbolt, Don DeRosa, Bob Massey, Russ Hiner, Robyn Thompson, Erven Kimble, Mike Barnes, Jim Hitt, Kathy Kennebrook, Tony Pearl and more. Don't forget, Tampa REIA Business Members can advertise in The Profit at deeply discounted rates.