Choosing a Great Domain Name for Your Business
Posted on June 10, 2013 by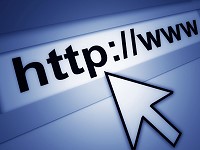 Choosing a great domain name (aka "web address" or "URL") for your business and company website can be just as important as choosing your company name. In fact, when I am thinking about starting a new company or online venture, I often choose my domain name first since finding an excellent domain name that is not taken is often more difficult than choosing a good company name. Additionally, a well-chosen domain name is often more recognizable and memorable than my company names which may not be the same as my domain names.
If you plan on putting your domain name on all of your online and offline marketing material as I suggest, your domain name will often be the first thing people see and remember when viewing your marketing material and visiting your website. Therefore, your domain name is a crucial part of your business's unique brand and identity online. So choosing the right domain name for your business is very important, so choose wisely.
For the purposes of this article, you need to choose a domain name you can use to establish your business's unique identity and allow your prospects and customers to easily find you online.
HomeVestors® has several memorable domain names that they use to drive prospects to their websites such as HomeVestors.com (their company name) and WeBuyUglyHouses.com (what they do).
Likewise, at One Hour Homebuyers®, we use OneHourHomebuyers.com (our company name), WeBuyPrettyHouses.com (what we do), SuperHomebuyers.com (what we are), etc. to drive prospects to our websites for more information where they can tell us all about their houses for sale.
Regardless of what product or services your business sells, your website domain name is crucial to your brand and the survival of your website, so again, please choose wisely.
Thoughts to Ponder When Choosing Your Domain Name(s):

Is your domain name as short as possible or does it appear as fine print when printed on your marketing material? Ex. WeBuyHouses.net (15 characters) vs. We-Sell-And-Lease-Homes.com (27 characters)
Is your domain name easy to spell and easy to remember? Ex. WeCanBuyFast.com
Is your main domain name a .COM, .NET or some other less popular extension such as .BIZ, .US, .INFO, .WS, .NAME, .CO, etc.?
Did you avoid using a deliberately misspelled domain name unless you are able to secure the correct spelling as well? Ex: Sell

UR

Home

2

Us.com vs. Sell

Your

Home

To

Us.com
Did you avoid using hyphens unless absolutely necessary to secure your preferred domain? Ex: WeBuyPrettyHouses.com vs. We-Buy-Pretty-Houses.com
When people read your domain, will they know what you do or what your business is all about? Ex: WeBuyHouses.net (specific) vs. ABCFinancialGroup.com (vague)
How many domains did you register to protect your brand? Did you register the .COM, .NET, .CO, .US, .INFO, etc. so that no one else does?
Did you register the singular and plural of your brand so that someone else won't? Ex. SuperHomeBuyers.com (plural) vs. SuperHomeBuyer.com (singular)
Did you purchase YourCompanyName.com (whatever it might be) so that no one else will?
Did you purchase and secure your domain name for 5 years or more and make it private/unlisted?