Is Your Business Ready for the Mobile Internet Boom?!?
Posted on July 24, 2012 by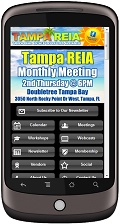 "Where were you when the Mobile Internet Boom occurred?" "How did your business grow and benefit from the greatest internet explosion since the original Internet Boom of the 90's?" These are questions you will be asking yourself in the next few years, once this latest boom has already come to pass. Will you take advantage of the initial Mobile Internet Wave or will you let it pass you by?
Did you know, according to Google, that the Mobile Marketing Revolution is growing 8 times faster than the original Internet Boom?!?  Did you also know that nearly 50% of people viewing your business's marketing material are doing so from their mobile ready device such as smart phones and tablets? If you are not "mobile ready", then you need to "get ready" or sit back and watch your competition pass you buy in a hurry.
If you don't want to be left behind and want to surround yourself with other like-minded real estate investors and entrepreneurs who "get it" and would like to take full advantage of the latest and greatest real estate tools, tips, technologies and strategies, please join us at our next Tampa REIA Main Meeting on Thursday, August 9th at 6:00 PM at the Doubletree Suites Tampa Bay located at 3050 North Rocky Point Dr West in Tampa, FL just off the Causeway. RSVP to attend this meeting for FREE!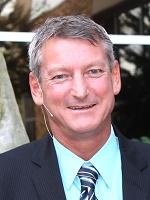 Our special guest speaker for August will be mobile media marketing expert, Mike Barnes, who will introduce you to some of the major Mobile Media Marketing Tools that you need to consider adding to your marketing arsenal to build your customer list, reach your list more effectively, generate more traffic and dramatically increase your sales and profits!
Starting with the basics, Mike will help you understand:
The staggering statistics of the Mobile Internet Boom
The tools you need to ride the Mobile Internet Wave
The importance of having a mobile friendly website
How a truly mobile friendly website looks and behaves
Strategies  to entice mobile customers to take action immediately
Mobile list building strategies to build your lists quickly
Using forms to build lists and capture customer data
How and why to use customer coupons effectively
How and why to drive customers  to your very own VIP Club
How and why you should be using QR codes to your mobile site
Using Text Messaging to get your messages opened within 5 minutes
And much, much more!
The future of the Mobile Internet and Mobile Media Marketing is hard, if not impossible, to ignore.  By 2013 more people will be using their mobile devices than PC's to get online due to the convenience and ease of use.  Now is the absolute best time to start learning about this new technology and marketing medium so you can start learning, adapting your business and start using these tools is now to take advantage of the wave of new business you could be experiencing!
We look forward to seeing you at the meeting!