Tampa REIA Main Meeting on February 8, 2018
Posted on February 5, 2018 by
Thu, February 8th at 5PM @ Doubletree Suites Tampa Bay
TWO Meetings in One This Month!
The Meeting-Before-the-Meeting at 5PM & the
Main Meeting at 6PM. See Agenda Below…
Tampa REIA Meeting & Vendor Tradeshow – February 8th
at the

Doubletree Suites Tampa Bay
RSVP on Facebook or RSVP on Meetup
Tampa REIA Members Can Attend for no charge.
Guests Can RSVP Online Now for $15 or Pay $20 at the Door.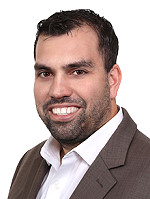 Join us at Tampa REIA Main Monthly Event on Thursday, February 8th from 5PM at the 3050 North Rocky Point Dr. West in Tampa, FL where our special guest speaker this month is will be our own David Minor who is the founder and managing partner of Vesado Investment Group in Tampa, Florida which has experienced explosive growth in its first few years of operation having facilitated the purchase and sale of over $20 million dollars in real estate since inception.
At this event, David is going to share his story of how he went from zero to hero in just a few short years through real estate investing. He is also going to talk about how to take your real estate investing business to the next level through Wholesaling.
At the meeting, David will share…
What wholesaling is and what it isn't
How wholesaling REALLY works in today's hyper competitive market
Which properties make the most profitable wholesale deals, and which to avoid
How to make the right offer… the one that will make you $5,000 or more in cash every time
How to put a property "under contract" in a no-risk way that allows you to get out if you can't sell the deal
How to find tons of anxious cash buyers so you can sell your deals fast and get paid
How to get your cash up front, and never have to buy a wholesale deal before you sell it
Real life examples of real deals
Answers to your questions and more!
We guarantee that whether you're a brand-new investor or seasoned pro, you will learn something new from David that WILL MAKE YOU MONEY in 2018! Join us for this motivational meeting and learn how to take your real estate career to the next level!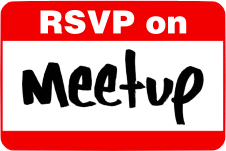 As always, Tampa REIA Members can attend our February Main Meeting event at no charge and Non-Members can Register Online for $15 or pay $20 at the door. Be sure to bring your business cards and flyers and join us for an evening of real estate deals, vendors, networking, education and fun on Thursday, February 8th! See you there!
*Meeting Agenda
5:00 PM: Meeting-Before-the-Meeting with Don DeRosa on Your Scope of Work
6:00 PM: Tampa REIA Main Meeting, Vendor Tradeshow & Networking
6:15 PM: Announcements, Introductions, Haves & Wants
7:30 PM: Feature Presentation with David Minor on Next Level Wholesaling
9:30 PM: Late Night Networking at Bahama Breeze
*Please Note: Meeting agenda is subject to change.
February 8th
Meeting-Before-the-Meeting
What Goes Into Your Rehab Scope of Work?
Communicating Successfully with your Contractors
with Don DeRosa at

5PM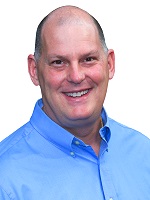 If you're brand new to real estate investing, one of the biggest challenges buying a property is understanding your numbers. Is it a good deal or not? And how do you know what to fix, and what not to fix?
The sad part is, even if you manage to do a good job, it only takes a little miscommunication with your contractor to turn a good deal into a nightmare. Contractors can make or break your deals, so making sure you get off on the right foot is crucial.
Creating a detailed scope of work and a clear understanding of what is expected is paramount. The easiest way to do that is through a detailed Scope of Work (SOW) which is part of your agreement where you describe in detail, what work you want performed.
At this month's Meeting-Before-the-Meeting on Thursday, February 8th at 5PM, that is exactly what I will be talking about… How to create a detail scope of work so that there are no misunderstandings.
Here is what you will learn:
What is a scope of work
What elements do you need to include
How to use a simple checklist to create your SOW
How important deadlines are
How to set deliverables
What verbiage you should have in each contract
And what happens if things go sideways
Answers to your questions and more!
These are just a few of the tips and tricks I will teach you at the meeting. I'll see you there!
Its an amazing time to be a real estate investor. Don't look back 5 years from now and wish you had acted. Learn how to buy right… Learn to Make More and Work Less, Right Now!
Join Don DeRosa every month at 5PM at our NEW Meeting-Before-the-Meeting that we like to call the High Tech Home Buying Creative Deal Structuring Subgroup one hour BEFORE the Tampa REIA Main Monthly Event. Don will teach you about the state-of-the-art tools and techniques you'll use to evaluate deals and figure out how to make them work – so you can work less and spend more time where you want, when you want and with whom you want.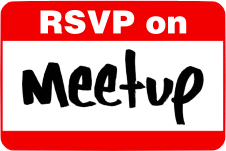 9:30PM: Late Night Networking at Bahama Breeze
Late Nite Networking at Bahama Breeze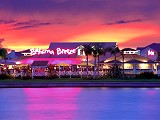 After the conclusion of the Tampa REIA Main Meeting (around 9:30PM), we will be reconvening at Bahama Breeze located at 3045 N Rocky Point Dr E in Tampa for the "Meeting after the Meeting" with Tampa REIA Crew. Come eat, drink, network and have fun with us as hang out late into the night on Tampa Bay!
Diamond Members & Sponsors

New Western Acquisitions – An Investment Real Estate Brokerage whose primary focus is to provide discounted property to real estate investors. New Western provides discounted off market properties, in house financing, access to local contractors, and resources for any exit strategy. Read More>>
Platinum Members & Sponsors

American IRA – The American IRA mission is to provide the highest level of customer service in the self-directed retirement industry. Checkout our profile page and feel free to contact us for all of your IRA questions and needs. Read More>>
Trade Show Vendors

Foreclosures & Probates Daily – We are a nationwide lead provider for Investors, Realtors and Attorneys. We provide leads to suit your real estate needs such as Probates, Pre Probates, Inheritance, Lis Pendens, Auctions, Absentee Owners, Tax Lates and Cash Buyers just to name a few. More>>

Auction.com – The nation's leading online real estate marketplace, having sold over $34 billion in real estate assets. Auction.com's mission is to provide the most trusted online real estate marketplace, making transactions easier and more transparent. More>>

First Rehab Lending – We are a Nationwide, Direct Private Lender offering Million Dollar Lines of Credit to Speculators & Investors for the purchase and rehab of 1-4 units & Condo properties. Lending 90% Purchase, 100% Rehab (max 75 ARV). More>>

VESADO – Our team of experts have an intricate understanding of every aspect of real estate investing. Whether you are working on your first investment property or you're buying your fiftieth we have the resources and knowledge to exceed your expectations. More>>