Tampa REIA Main Meeting on October 11th with Kathy Kennebrook on Direct Mail Marketing
Posted on October 1, 2012 by
Thurs, October 11th @ 6:00 PM – Doubletree Suites Tampa Bay
Turbo Charging Your Marketing to Find Even More Motivated Sellers, Buyers & Lenders for Your Real Estate Investing Businesswith Special Guest, Kathy Kennebrook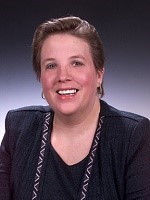 We are very excited to announce that Kathy Kennebrook will be our main speaker for our Tampa REIA Meeting on Thursday, October 11th at 6:00 PM at the Doubletree Suites Tampa Bay located at 3050 North Rocky Point Dr West in Tampa, FL, where she will be sharing her secrets on how she makes a 7 figure income investing in real estate by using her unique direct mail strategies to locate motivated sellers.
For those of you that don't know Kathy, she is speaker, trainer, author and has been actively investing in real estate since 1999. Perhaps you've seen Kathy's articles on marketing and real estate investing in The Profit Newsletter. Kathy currently resides in Bradenton, FL and is known as the "Marketing Magic Lady" because she is the country's leading real estate marketing expert on finding motivated sellers using direct mail marketing techniques.
At the meeting, Kathy will teach you…
How to carve a unique niche market that other Real Estate Investors simply don't know about.
How to create a "cookie cutter" system to get your properties sold quickly.
How to find the owners of vacant, abandoned houses even when they don't want to be found.
How to find and make incredible deals with out of state owners.
How to start from scratch and complete your first deal within 60 days.
How to implement a dummy proof, affordable and efficient "cookie cutter" marketing system that will have motivated, qualified sellers contacting you in droves practically begging you to take their property off their hands.
How to use Kathy's special response mechanism that gets motivated sellers contacting her quickly giving her all the information she needs to make the deal without ever leaving her desk.
How to automate your follow up with prospective sellers so you buy their property when their circumstances dictate that they do so. This one tidbit of information will make you thousands of dollars more in your business each year.
How to use telephone scripts so you never have to wonder what to say to motivated sellers, and have the ability to pre-screen them quickly and efficiently.
How to use attorneys to find you great deals on distressed properties.
How to find and work with owners of properties with no mortgages and create owner financing on these beautiful properties in excellent neighborhoods.
How to create incredible deals no matter what your real estate market is doing.
How to use wholesale buyers to bird dog for you, build your lead base and make even more money for you by buying the properties from you when you get them under contract.
How to find your personal dream home in a lovely neighborhood with no cash out of pocket and no credit.
How to make the deal on the phone before you ever go see a property.
How to use 24 additional marketing techniques to build your lead base and let even more motivated sellers know you buy and sell houses.
A Special Guest Appearance by Robyn Thompson

The "Queen of Rehab", Robyn Thompson, will also be making a special guest appearance at our Tampa REIA Meeting on October 11th to talk briefly about "How to Make $25,000 in 4 Easy Steps" as well as "Earning Passive Income from Holding Properties vs. Active Investing Income Flipping House for Cash". Robyn will also be giving away FREE tickets to her upcoming 5th Annual Millionaire Mastermind Convention in Tampa, FL on October 25th – 28th.
Late Night Networking at Whiskey Joe's Bar & Grill

After the conclusion of the Tampa REIA Main Meeting (after 9PM), we will be reconvening at Whiskey Joe's Bar & Grill located at 7720 West Courtney Campbell Causeway in Tampa for the "Meeting after the Meeting". Come eat, drink, network and have fun with us as hang out late into the night on Tampa Bay!