Robyn Thompson's 5th Annual Millionaire Mastermind Convention
Posted on August 30, 2012 by
Win a FREE 2013 Mercedes from Robyn Thompson!!!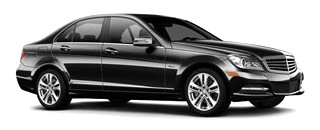 Robyn Thompson Wants You To Be A Multi Millionaire or At Least Drive Like One!!
Dear Real Estate Investor,

My good friend, Robyn Thompson, wants you to be a multi millionaire or at least drive like one! In fact, she is giving away a brand new 2013 Mercedes Benz at her Fifth Annual Millionaire Mastermind Convention on October 25th – 28th, 2012 in Tampa, FL and you could be the lucky winner for ABSOLUTELY FREE!
This gorgeous state of the art fully loaded car will be a 2013 Jet Black Mercedes C Class. You could be driving home this sweet ride after the event in October 2012!
Let me make myself clear for all of you that are in shock. Yes, Robyn is paying the sticker price for the car plus all the sales tax and fees. Let me remind you, this is not a lease. The winner will own it outright with no payments. All the lucky winner will need to do is to get their own car insurance.
So what's the catch, you may be asking? Nothing except you must be present at Robyn's Fifth Annual Millionaire Mastermind Convention at the Hilton Tampa West Shore in Tampa, FL on October 25th- 28th to win. We are announcing this event now, well in advance of the October date, because this event will be sold out long before it happens, especially since Robyn is offering Atlanta REIA Members a limited number of FREE Tickets and VIP Tickets for only $250 each.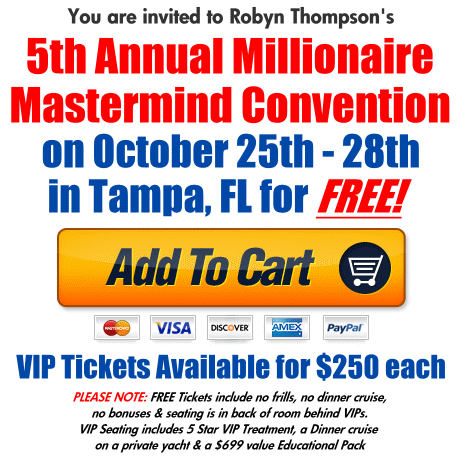 As if the car was not enough of an incentive to get you to attend event with many of your fellow Atlanta REIA, Tampa REIA and Savannah REIA members, the education presented at his convention will be top notch. Here is just a partial list of the topics…
There will be all day sessions on "Maximizing the Efficiency of Employees and Part Time Staff so The Less You Do the More You Make". The half day sessions will include "How to Buy Tons of Houses with No Money and Bruised Credit", "Structuring Seller Financing Deals so You Will Never Need the Banks", "How to Line Up Transactional Funding for Your Wholesale Deals", "How to Become a 7 Figure Landlord", "Reprogramming Your Mind to Think Like A Multi Millionaire", "How to Run Your Real Estate Business Like a Million Dollar Business Not A Hobby" plus a whole bunch more.
The faculty is absolutely top notch. Robyn has invited 12 of the wealthiest, most successful, high income earning real estate trainers in the world to teach you how to put your real estate career on the fast path to financial freedom during this event. The faculty includes the following legends:

Marshall Sylver, "The World's Best Hypnotist" will teach you how to harness the power of the human mind. Marshal has educated and entertained television audiences On the Late Show with David Letterman, Howard Stern, Rosie O'Donnell and Montel Williams to name a few. His book, Passion Power and Profit, is a best seller and is available in several different languages.

Alan Cowgill is a full time real estate investor who has bought and renovated over 250 properties in Springfield OH. Alan fuels his big rehab business with millions of dollars of private money and there is nobody better to teach you how to raise capital to fund all your deals. During Alan's all day session he will be teaching how to successful utilize employees to run a massively profitable business. He will provide expertise on delegation skills, office procedures and how to have employees manage all your buy and hold properties. You will fully understand after Alan's all day session that the less you do the more you make.

Ron LeGrand who is known as the Millionaire Maker and he has been my coach and mentor for 14 years. Ron has done nearly 2000 single family home and is the best teacher in the world on how to do real estate with no money and no credit. The greatest book I ever read to change my mind set was written by Ron and it is entitled How to Be a Quick Turn Real Estate Millionaire. I have purchased a copy of this life changing book for all VIPS and Ron will be personally autographing them at the event.
Robert Shemin is the nation's leading expert on building massive wealth from buying and holding properties long term. Robert is the author of the bestselling books Unlimited Riches: Making Your Fortune in Real Estate, Secrets of a Millionaire Real Estate Investor and Secrets of a Millionaire Landlord. Robert will teach you how to find great properties, hang on to terrific tenants and how to make a bundle of cash flow.
The list of super stars goes on and on and all of these Power House Trainers will be under one roof at the Hilton Tampa West Shore in Tampa FL on October 25th -28th, 2012.
I know by now you are wondering how much this is going to cost, so here is the great news… The event is FREE if you register before we run out of FREE Tickets. However, just so you know, Robyn does have VIP Seating available for Atlanta REIA, Tampa REIA & Savannah REIA members for Only $250 for the next few days as well. If you want VIP treatment you need to take action right now. The regular registration price is $599.
All VIPS receive a $699 VIP Educational Training package. There are 6 brand new audio CD's from me on"How to Control Tenants to Maximize Cash Flow", "How to Buy a Boatload of Houses with No Money and No Credit", "How to Raise Private Money to Fund Your Deals", "How to Negotiate Like a Multi-Millionaire", "The Art of Creating Massive Passive Wealth" and "How to Make Millions from Internet Marketing" to name a few topics. Plus, Robyn will be giving you three of her favorite books to help you jump start your real estate investing career.
The VIPS will also be going on a Mardi Gras Masquerade Dinner Cruise. This 5 star dinner will be top notch because Robyn has chartered a 187 foot private Yacht known as "The Star Ship". You will be her honored guest as we set sail for a first class night on the town. The food and the atmosphere will be out of this world. The networking and the dancing underneath the stars on the upper deck will be a night to remember.
Those of you who choose to attend for free do NOT get any of these bonuses nor the Dinner Cruise, so please consider registering for VIP Seating for only $250/seat.
All you need to do to reserve your seat(s) is to click here Register for the Convention Now. Robyn already has 350+ people registered and seating is limited to 450 due to the size of the hotel conference room. This event will be a sell out and it is a first come first serve basis so Register NOW!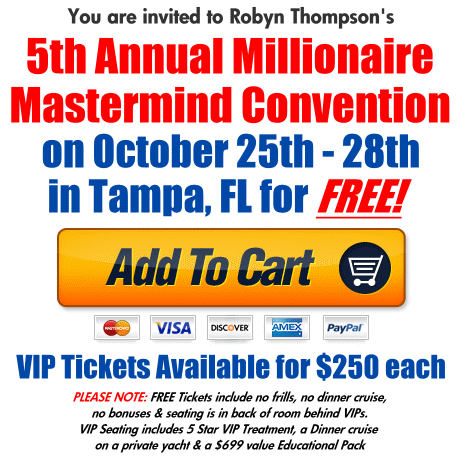 I look forward to seeing you all in Tampa where Robyn and her other special guest speakers help you change your life and train you to become a real estate millionaire!
Sincerely,
Dustin Griffin
PS. Also, I almost forgot to tell you that Robyn will have over $25,000 worth of additional prizes including laptop computers, desk top computers, printers, fax machines, thousands in cold hard cash, digital cameras and much more to give away in addition to the Mercedes Benz. Register now!